You could win one of our monthly prizes
We love our faithful CozyPure customers. We really love it when those customers share their CozyPure loyalty on social media. That's why we've begun our monthly selfie contest. Whether you take a selfie in our Granby Street showroom or post a quick photo of your new CozyPure goodies from home, we want to see you posting. Our artisans love to know that their handcrafted mattresses and bedding goodies are appreciated.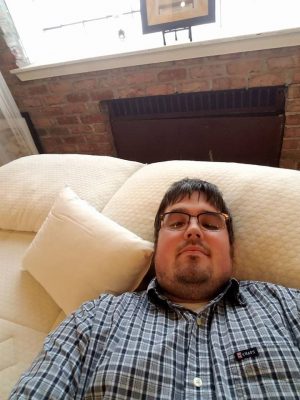 That's why we'd like to congratulate Matthew Hinson for sharing his social media posts in our showroom and a photo ofhis little boy wrapped up all cozy in his prize, a travel-size "Three Pigs on a Blanket" blanket.
Our exclusive "Three Pigs on a Blanket" is cute and cuddly soft for babies, toddlers and kids of all ages.
Made with our matelasse triple-knit 100% pure organic cotton, no synthetic blends that reverses to solid eggplant color. This is not a generic "printed" design but rather the little piggies are actually woven as part of the fabric.
There are more prizes to claim from our monthly social media contest. Just post your best CozyPure photo with #cozypure on Facebook or Instagram. If we see a post we enjoy, we'll contact you and award you with a comfy, cozy token of our appreciation for your commitment to buying organic and natural mattresses and bedding from CozyPure.
So if you have or haven't climbed into bed with CozyPure yet, do it today! Then share your love of our products on social media. There might just be a prize in it for you.