Costumers sometimes call and ask why their LaNoodles in their LaNoodle Cuddle Topper are not evenly spread out. Answer is most of the time the solution is something as little as watching the way you unroll the topper on your mattress. Sometimes when customers receive their topper they are excited and pick it up by one corner. When this happens the LaNoodles will bunch up and leave your topper empty in some places.
In this video Patti explains the proper way to set your CozyPure LaNoodle Cuddle Top Latex Topper on your mattress.
1. Remove bed sheets and place your CozyPure LaNoodle Cuddle Top at the foot of your mattress so that when it's untied it will roll forward.
2. Untie the cotton bands and carefully roll it towards the headboard.
3. Gently smooth your hands over the surface to evenly disperse the LaNoodles.
4. Place fitted sheets over the top of your Cuddle Top to protect it and help keep it in place.
5. To remove, we recommend following directions in reverse (roll your Cuddle Top for transport).
Repeat step 3 each week when changing your linens (gently smooth and disperse the LaNoodles). Do not place in washer or dryer. If necessary, spot clean spills and stains.
For more information visit ?CozyPure.com
_____________________________________________________________________________________________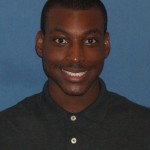 Jamar Diggs is a PR Communications and Social Media team member for Norfolk, VA based business Organic Comfort Zone, manufacturers of CozyPure organic bedding and mattress. For more information visit organiccomfortzone.com or cozypure.com or call 757.480.8500.