The Mind of an Athlete: Play, Eat and Sleep… but What Are You Sleeping On?
If you are a true athlete you want to be the best. You eat healthy and get the correct amount of sleep, but did you ever realize that the mattress you sleep on everyday could be a reason why you don't win your game? If you want to improve your performance evaluating your mattress is a great place to start. Ask yourself, is it performing the way you expect a top athlete? The Better Sleep Council recommends replacing your mattress if:
You wake up with stiffness, numbness, aches and pains
You had a better night's sleep somewhere other than your own bed (such as  a hotel)
Your mattress shows visible signs of overuse (sagging, lumps, exposed interior)
Your mattress is 5-7 years old
"Similar to your favorite old chair or worn pair of shoes, your mattress can still feel comfortable long after it has lost its ability to provide your body with the proper support and comfort it needs.  Because sleep is so critical to our ability to function and feel our best, it is important to evaluate your sleep set on a regular basis." — The Sleep Counsel
Few people are aware but regular mattresses can breed mold, mildew and dust mites causing moderate to severe allergic reactions for some people. In conventional mattresses, manufacturers use toxic chemicals like polybrominated diphenyl ethers (PBDE), a class of synthetic chemicals as flame retardants. Disturbing concentrations of this chemical has been found in human blood and breast milk – a major human health concern.
With all the health risks of traditional mattresses it is common that athletes or highly active people try to find alternative sleep systems that will provide their body a safe, relaxed and optimum night's sleep. Organic latex mattresses are the answer. They are resistant to dust mites, mold and mildew, and contains no PBDE's. Instead, this organic latex sleep system uses natural wool or other plant based batting as a fire retardant. The consumer isn't absorbing harmful chemicals or allergens; it is natural, safe and comfortable.
The 5-Zone Organic Latex Mattress
Some specialty organic mattress and bedding companies manufacture their product with the 5-Zone natural latex mattress. Unlike other mattresses it contains a core that divides into 5 comfort zones (Head, shoulders, lumbar, legs & feet). This extremely durable core will last for years along with giving you energy and making your sleep as comfortable as possible. When sleeping, your body should have the same alignment as if you were walking. The 5-Zone natural latex core helps the body achieve this recommended position.
Think of your body in 5 parts: Head, shoulders, lumbar, legs & feet. To perfectly align your spine you would want to target your shoulders and lumbar region. Your shoulders are a large bony structure, but are not as heavy as the lumbar region which holds your stomach, hips and bottom. The 5-Zone is designed to support those heavier areas of the body while still being comfortable. Each zone has a different ILD (Indentation Load Density) giving each section of latex the correct level of density that will keep you body aligned with your spine. This means that the mattress is firmer near your lumbar area than your shoulders, head and legs.
Keeping your body healthy is the highest priority to an athlete. What better way to keep your body healthy than to protect what your body needs the most…SLEEP. Choosing an organic latex mattress is the best way to ensure your body is at its optimum performance for game day.
Have questions? Call one of our sleep specialists at 800.229.7571. We would love to assist you with finding the correct mattress that fits your needs.
________________________________________________________________________________________________________________________________________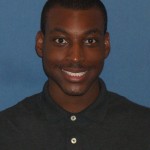 Jamar Diggs is a PR Communications and Social Media team member for Norfolk, VA based business Organic Comfort Zone, manufacturers of CozyPure organic bedding and mattress. For more information visit organiccomfortzone.com or cozypure.com or call 757.480.8500.