For over 12,000 years wool has been used to make life naturally comfortable. Some believe that sleeping with wool will make you sweat. Actually wool bedding (mattress toppers, comforters and pillows) provides a temperature controlled sleep environment perfect for your body. Wool is animal friendly because no animals are killed and is sustainable and renewable like human hair. People with allergies are able to use wool products because it is resistant to bacteria, mold and mildew (which can trigger allergic reactions in some).  Wool products  also wards away dust-mites. Dust-mites need moisture to survive, but because wool evaporates moisture rapidly they are unable to live in it.
Everyone has had that one itchy wool sweater but in reality wool batting is actually really soft. Pure wool batting is sheared from living sheep, washed without harsh soaps and then combed into soft clean wool fill.
Wool is naturally flame resistant. When wool touches a flame it will not ignite because the fibers do not support combustion. Ever wondered why firefighters wore wool clothing? That's why!
No matter what the season, wool is able to maintain a comfortable body temperature. In the winter wool produces warmth without overheating and has the ability to keep you comfortable  in the summer because of its moisture wicking process. The wool fibers create a still lining of air next to your skin to hold in heat during the cold months and cool your body as outdoor temperature rises. When we are asleep wool draws and absorbs the moisture that we sweat, reducing the skin temperature.  When you are cooler you sleep more soundly and toss and turn less often. In the summer the outdoor heat is kept away from your skin because of the wools insulating barrier of air pockets.
The average sleeper will lose almost a pint of water vapor in an eight-hour sleep period. At night wool is able to absorb this moisture without feeling damp or clammy. The cells of wool fibers are able to quickly and efficiently absorb and evaporate moisture.
Now that you know the truth cuddle up with and wool comforter and let the pure organic comfort begin!
_____________________________________________________________________________________________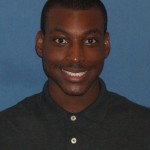 Jamar Diggs is a PR Communications and Social Media team member for Norfolk, VA based business Organic Comfort Zone, manufacturers of CozyPure organic bedding and mattress. For more information visit organiccomfortzone.com or cozypure.com or call 757.480.8500.