If you know me, then you know how much I love my furry four-legged friends. Trust me, between felines and canines, my house is full. I have been a part of the CozyPure family since 2007 and immediately fell in love with the natural bedding, as well as the commitment to made in the USA quality, but I must admit one of my favorite things was the location. Our building in Ocean View was only a few blocks from my house which allowed me to go home during breaks and spend time with my best friends, Sunshine and Cycle. I'd take them outside for walks, and when the weather was really nice, we'd enjoy the beach before I went back to work. Life was good!
But CozyPure was growing… in the Spring of 2014, Cheryl, the CEO and founder, announced that we had no choice but to move to a larger location. By summer of the same year, we found our new building at 24th and Granby. Five times larger, but also five times further from my house. While I was happy for the space, I was secretly saddened that I would not have time to go home during break to spend time with Sunshine and Cycle. I am not sure why I was surprised, but Cheryl already had a plan. The new location was large enough to allow a "doggy day care" in the office and I could bring them to work with me! Since quite a few of us have four-legged friends, we were ALL excited when Cheryl told us the news.
All the doggies have their own CozyPure pet bed, although they move around and share their beds with each other. When I'm not at my desk or in the factory, you can find me outside walking and playing with all the dogs. Having them by my side brightens my day, adds to productivity and I have formed better working relationships with my co-workers through our "cute pet stories."
Sunshine: My dog, but she likes to hang out at Cheryl's desk. I think Cheryl secretly gives her treats but they both deny it. As a herding dog, Sunshine has learned to improvise. She loves running around our parking lot barking and chasing the birds in-flight. I'm not sure what she would do if she ever caught one, but at 13 years old and not one caught yet, pretty sure I will never know.
Cycle (rhymes with Pickle): My adopted girl from Norfolk Animal Care Center, also 13, was dropped off at the shelter by her previous human. Unwanted, scared, confused and depressed, Cycle was overlooked by potential adopters and would soon be put down. A last plea was put out by the shelter and I couldn't resist her big, sad eyes. Turns out all she wanted was love and security which she gets from me, as well as all the CozyPure family members, and her sweet personality is evolving every day. Visit your local animal shelter soon and adopt. The gratitude you receive from your adopted pet will amaze you!
Finn: Susan's faithful pit-mix companion is our furry friend known best for his big kisses, Also adopted as a youngster from a shelter, Finns favorite past-time is lounging on all the dog beds before finally sneaking on the daybed filled with pillows. I don't think he knows which is his favorite. I agree, it is a tough choice!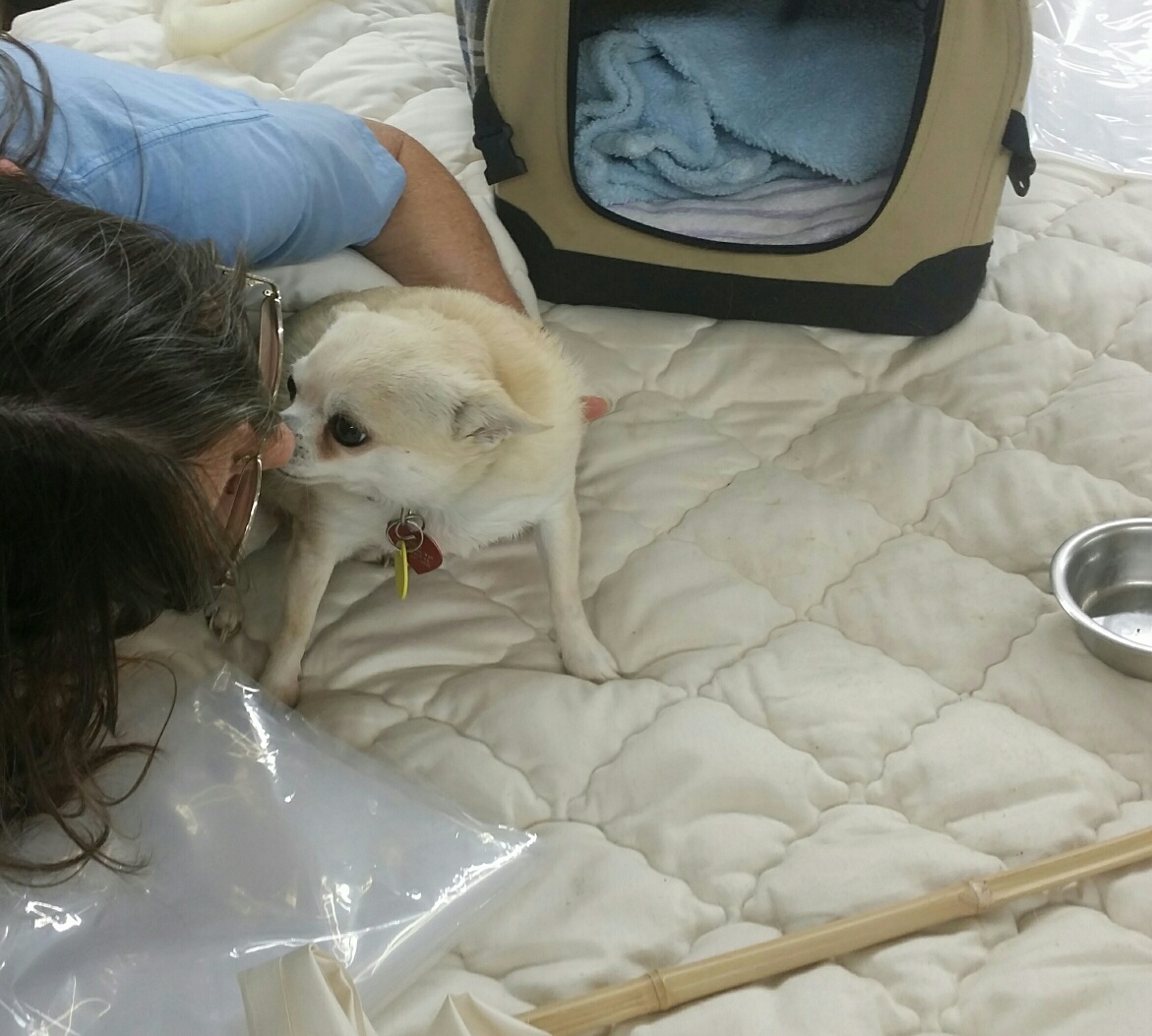 Chico: Diane's little baby is the smallest of the group and also the feistiest. A cute little itty bitty Chihuahua with a big personality that keeps all the others in line. He's all about the "head scratching" and will be sure to let you know when he has had enough (which is never).
Bosco and Sasha: The pups of the group, also rescued, belong to Ellis. They always keep us entertained with their spunky curiosity and energy. I LOVE puppies and they are both growing so fast!
Bringing dogs to work helps keep employees' spirits high and adds to the sense of community and connection. Without even knowing it, our doggies have brought us closer together. The next time you find yourself at 24th and Granby, come in and say "hi" to our CozyPure doggies… we will happily take you through the office for a meet and greet of wagging tails and big kisses.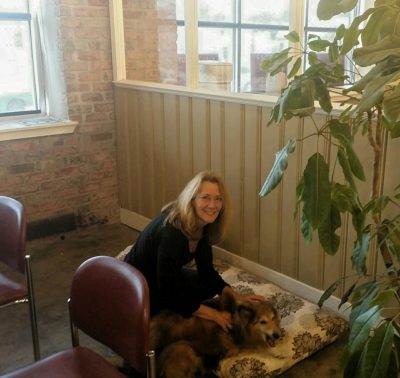 DOGGIE PERK:
Handcrafted Organic Pet Beds with matching Pillows
made right here in the CozyPure® Workshop!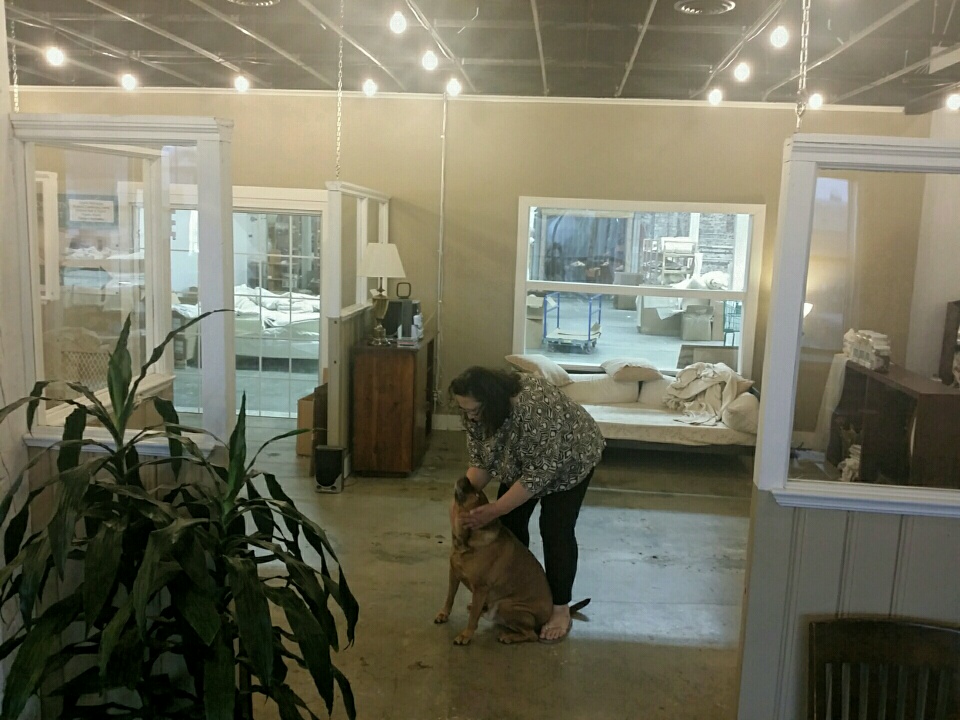 Save
Save
Save
Save
Save