The first thing customers ask about our mattresses is "Which one is good, better and best?".
Our answer, "They are all our best mattresses."
It may be hard to believe, but it's the 100% truth. The average consumer is surrounded by businesses that advertise by having  their best product as the most expensive and their inferior product as the lowest price. It's only natural for a customer to visit our showroom or website and expect the same.
All of the CozyPure® mattresses are built with the zoned natural latex performance core. This extremely durable core will last for YEARS along with giving you energy and making your good night's sleep as comfortable as possible. When sleeping, your body should have the same alignment as if you were walking.  Our 5-Zone natural latex core helps  your body get in this recommended position.
Think of your body in 5 parts: Head, shoulders, lumbar, legs & feet. To perfectly align your spine you would want to target your shoulders and lumbar region. Your shoulders are a large bony structure but is not as heavy as the lumbar region which holds your stomach, hips and bottom. The 5-Zone is designed to support those heavier areas of the body while still being comfortable. Each zone has a different ILD (Indentation Load Density) giving each section of latex the correct level of density that will keep your body aligned with your spine. This means that the mattress is firmer near your lumbar area than your shoulders, head and legs.
In addition to using the Performance Core in our mattresses, we also cover all our mattresses with GOTS-certified organic cotton matelasse with pure wool quilted underneath.
Here are a few of the most popular natural latex organic mattress options provided by CozyPure®:
1. Pure Performance Core Support Natural Latex Organic Mattress

5-Zone natural latex rubber mattress core
no added comfort layers- body will be in close contact with the five performance zones. giving you the ultimate recovery.

2. Pure Performance Cozy Cush Natural Latex Organic Mattress

5-Zone natural latex performance core topped with a soft 1.5"natural latex layer for a little cushioning.

3. Pure Performance Plush Natural Latex Organic Mattress

5-Zone natural latex performance core topped with 3" of natural latex layer. Making your bed softer

4. Pure Performance Perfection Natural Organic Mattress

5-Zone natural latex performance core plus 3 extra inches of medium soft latex  topped with an additional 1.5 inches of a soft layer on the surface

5. CozyPure® Luxury Hotel Collection
10" Natural Latex Plush Mattress with organic cotton and wool cover  OR
8" Natural Latex Cush Mattress with organic and wool cover
Natural latex LaNoodle Cuddle Top
Hand -Tied European Style 100% wool comforter
2 Natural Latex Standard Size LaNoodle Pillows
100% Certified Organic Cotton Sateen Duvet Cover
100% Certified Organic Cotton Percale Fitted Sheet
100% Certified Organic Cotton Percale Flat Sheet
100% Certified Organic Cotton Percale Pillowcases

CozyPure® mattresses are designed with the customers comfort in mind. Everyone has a different comfort level so don't be fooled into thinking that the highest priced mattress is the best option for your comfort.
The truth with latex mattresses is that latex is a premium, costly component (but worth every penny). And it's really pretty simple: the more latex you add to the mattress, the more expensive the mattress becomes.

________________________________________________________________________________________________________________________________________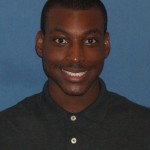 Jamar Diggs is a PR Communications and Social Media team member for Norfolk, VA based business Organic Comfort Zone, manufacturers of CozyPure organic bedding and mattress. For more information visit organiccomfortzone.com or cozypure.com or call 757.480.8500.