This morning I walk into the office and our owner, Cheryl astounds me again with a new product she has created. She introduces me to a contour pillow that will be added to the CozyPure Pure Performance collection. The pillow is hand tufted and hand tied to provide comfortable support to the head and neck all night. The CozyPure Pure Performance LaNoodle Latex Contour Pillow is made from a silky soft organic sateen fabric which allows the latex to actually MOVE under the fabric. Every move you make the LaNoodle Contour Pillow will cradle your head perfectly. To make things even better there is also a zipper so you can fully customize the fill to your exact preference.
In the video below you will see Patti talk about using our LaNoodle Contour Pillow. She's had on-going neck problems for years and needs the therapeutic benefits of a contour pillow to properly support her head and neck. Because of Patti's pre-existing condition she was the perfect candidate to test and confirm if our new contour pillow works – and she is happy to report she can move her neck more freely after sleeping with our pillow.
There you have it! The CozyPure Pure Performance LaNoodle Pillow is available NOW. Try one out for yourself.
_____________________________________________________________________________________________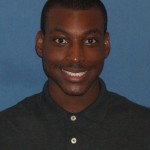 Jamar Diggs is a PR Communications and Social Media team member for Norfolk, VA based business Organic Comfort Zone, manufacturers of CozyPure organic bedding and mattress. For more information visit organiccomfortzone.com or cozypure.com or call 757.480.8500.