Sometimes keeping your child busy can be tough. In the winter creativity is key when it comes to keeping your child from being bored indoors.  We have selected some eco-friendly arts and crafts that will help you bring out the creative side in you.
Snow Painting
If you live where you see more snow than grass even your child would be tired of it. Renew their love for snow by having their artsy side shine. Purchase a few condiment bottles  or use a clean, empty spray bottle. You can really use any container with a squirt top such as a water bottle. Add food coloring to water until desired color is achieved. Send the kids outside to do temporary graffiti, practice their letters, or "paint" pictures in the snow. They will love seeing the colors bloom against the snowy white backdrop.
Make Snowcreams
This will be a family favorite. Put a clean bowl down outside while it is snowing and let snow collect (obviously only do this somewhere where the bowl is out of reach of animals, dirt, etc). When the bowl is full, bring it inside and add splashes of milk, a little sweetener, and perhaps a bit of chocolate syrup or pure vanilla extract, finish with a sprinkle of cinnamon.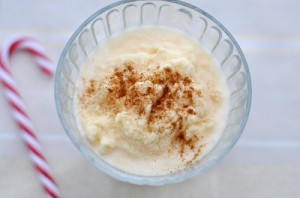 Natural and Recycled Dioramas
Weather permitting, get kids started by having them gather whatever they can find outdoors – sticks, rocks, acorn tops. Bring out some old, empty shoe boxes and create a little world inside with their new-found goodies as well as odds and ends from around the toy chest (random cars, princess figurines, and miniature ponies welcome). Decorate backdrops by cutting interesting pictures out of old magazines and newspapers. Creating a diorama will keep kids busy as they get creative on a small scale – think acorn tops as fairy bowls, rocks as chairs, tiny twigs as firewood, etc. Take your dioramas to the next level by adding craft wool to make clouds or snow. You can find other craft and DIY materials and fabrics HERE
Wall Finger Painting
If you have an enclosed shower, make it into a temporary painting room. Let kids get into old clothes and then arm them with a variety of finger paints. Kids love getting messy, and this time it's encouraged! When they are done painting, squishing, and decorating, simply turn on the shower and wash the whole area down.
Recipe to make kids bath tub paint:
1 tbsp cornstarch
4-6 pumps baby shampoo (or Castile liquid soap)
2-3 drops food coloring
1-2 tsp water
_____________________________________________________________________________________________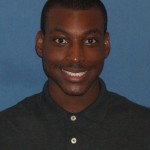 Jamar Diggs is a PR Communications and Social Media team member for Norfolk, VA based business Organic Comfort Zone, manufacturers of CozyPure organic bedding and mattress. For more information visit organiccomfortzone.com or cozypure.com or call 757.480.8500.