At CozyPure, we like to celebrate "green" all the time and not just on St. Patrick's Day by celebrating "green sleep." What's better than that? When you walk into your bedroom ask yourself "how green is my sleep system?"
There is nothing like the feeling of sleeping on all natural materials. Cuddling up with a body pillow made from latex noodles gives me a safe feeling because I know exactly what I'm resting my head on, 100% natural latex and GOTS certified organic cotton. I don't wake up in the middle of the night sweating and uncomfortable because of my bed. I wake up well rested and completely dry because my mattress is not made from uncomfortable fibers like polyester.  I'm not worried about what chemicals are in my mattress anymore because its all natural latex and wool.
If its difficult to find one natural element in your bedroom its time for a change. The easiest way to start is with your bed. Change your hot polyester sheets and pillows to breathable organic cotton and wool. Next, switch your sweat absorbing, uncomfortable, unsafe mattress to a natural 5 zone latex mattress that is able to wick away moisture and isn't in contact with toxic chemicals in its manufacturing process. The 5 zones in the mattress will also give you more support in the heavier parts of your body giving you more energy when waking up.
After transforming your sleep system to being completely safe and all natural focus on the rest of your room. When you're preparing to sleep is your room temperature at the recommended temperature of 65-70 degrees? People sleep best when its dark so make sure the drapes are shut completely to block street lights or a full moon from ruining your sleep.
Celebrating St. Patrick's Day is fun. You get to wear green, watch parades with friends and relax. Just remember to continue to "think green" because  it might be a little more difficult to relax if you are resting on the wrong materials.
________________________________________________________________________________________________________________________________________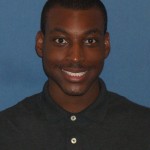 Jamar Diggs is a PR Communications and Social Media team member for Norfolk, VA based business Organic Comfort Zone, manufacturers of CozyPure organic bedding and mattress. For more information visit organiccomfortzone.com or cozypure.com or call 757.480.8500.