The Organic Comfort Zone is a destination point for many of our customers, and our location is rich with culture and history. If you are ever in town and looking for something to do when you are not visiting our showroom, you may want to check out some of the other attractions in Hampton Roads.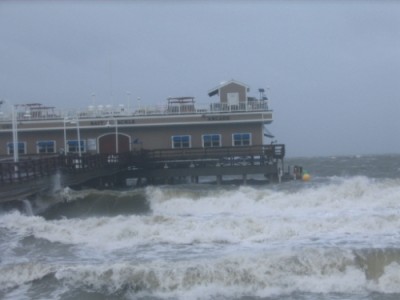 First of all, the Ocean View beach is a great place to spend the day tanning or reading a good book, it is quaint enough to feel personal and fun enough to spend a day splashing around in the water. Just don't come in the Winter and expect the beach to be as fun as it might be during the summer. You can eat at some of our favorite restaurants, which include Franco's by the Bay and the delicious Chinese place Golden China and also there is the bar Mojo Bones just right next door to us. There is also a new Hookah Lounge opening on our block, along with an antique shop. Or, just down the road from us is the Harrison Fishing Pier, which you can spend the day fishing in the sun or enjoying a meal at its restaurant.
In Virginia Beach there are waves to surf and stores to shop. You can walk the entire strip and eat some great cuisine and shop in cute gift shops. Stop by the Leaping Lizard, a fabulous restaurant which has been featured on television's Drive-In, Diners, and Dives. It has also been given the title of Virginia Beach's best gift shop. All of there food is farm grown and organic, you can even play with the chickens in the pen outside of the bistro. Also, another place featured on the show is Norfolk's very own Farmer's Market, which is located in downtown Norfolk, a few blocks away from the MacArthur Mall, where you can shop and catch a movie. For a taste of Norfolk nightlife visit downtown Ghent, grab a cup of coffee at fabulous Fairgrounds and hit up the local bars and clubs, or go see the Rocky Horror Picture Show at Norfolk's historical Naro movie theater or see a concert at the historical Norva, which is only a few blocks away.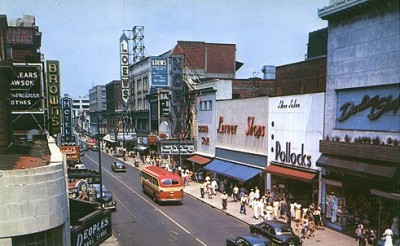 Also, Academy Award nominated film 'Captain Phillips' was filmed off of the coast of Virginia Beach, which is exciting because it is the second film filmed in Virginia (the first being Lincoln, filmed in Richmond, VA) to be nominated for multiple Academy Awards.
Or, if you are on your way down to the Outer Banks feel free to stop by and give our shop a quick look! We're on the way!