Happy 2013!  A brand New Year gives you the chance to start over and try new things. As you think of various New Year's resolutions, take some time and consider a commitment or new project that could help reduce waste. You will benefit and so will the planet!
1. Be creative with your trash:  A good goal for the New Year would be to think of creative ways to reuse the trash that you create. Making this a great alternative than a landfill.
2. Do-It-Yourself: DIY often goes hand-in-hand with reuse, and attempting more DIY projects in 2013 can not only help you cut back on waste because you're buying less, it can also help you save money. When you find something in a store that's expensive, it is often possible to make it yourself for less money.
3. Not Sure Something is Recyclable? Pledge to Look it Up: If you find yourself standing next to your recycling bin wondering if whatever you're holding is recyclable, don't guess. Make a pledge to always find out the answer. If you always look up the answers, by the end of the year you'll practically be a recycling expert for your community and you'll be able to help others figure out what is and isn't recyclable.
4. Buy products that are not made for planned obsolescence: Purchasing products that are not only made to last you a limited amount of time prevents you from wasting money by buying the same thing repeatedly. Green products of the CozyPure brand are made to last for YEARS.
Choosing any of these Eco-friendly goals for 2013 will help you have money, trash and the planet.
What's your Eco-friendly New Year's resolution? Leave comments below.
_____________________________________________________________________________________________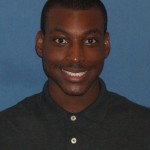 Jamar Diggs is a PR Communications and Social Media team member for Norfolk, VA based business Organic Comfort Zone, manufacturers of CozyPure organic bedding and mattress. For more information visit organiccomfortzone.com or cozypure.com or call 757.480.8500.