Do you like to cuddle but your partner doesn't? Here are some health benefits to convince them that there's more to cuddling than meets the eye.
Cuddling releases Oxytocin, which is also known as the feel good hormone. This creates a sense of well-being and happiness. When you cuddle it can also release endorphins. This is the chemical that is released after a good workout, which contributes to that great feeling. There is also a release of dopamine, which is an excitatory hormone that increases sexual desire.
Hugging and kissing, or more physical acts of touch increases Oxytocin levels, which is also a bonding hormone. having this chemical reaction can help to reduce blood pressure, the risk of heart disease, stress and anxiety.
Cuddling helps you communicate better. Non-verbal communication can be a very powerful way to say to your partner, "I get you." Cuddling is a way of saying "I know how you feel." It allows us to feel known by our partner in ways our words can't describe.
In fact, we're born to cuddle and our bodies crave it. Cuddling  produces lifelong benefits for your child. Children who have been deprived of physical contact as babies have lower levels of social-bonding hormones. Research also shows massaging newborns helps with their growth and development. So start to smother your "little bundle of joy" with hugs and cuddles!
Cuddling is also a like being a part of a tribe. Notice how close friends hug and comfort each other. Cuddling gives others a sense of belonging. We love the idea of cuddling with friends and anyone who buys a CozyPure mattress is instantly welcomed into our Cuddle up club. Being a part of this club allows our members to receive 20% off any CozyPure bedding such as:
Soft Organic Cotton Blankets
Pure Organic Wool Blankets
Luxurious Organic Wool Comforters
Organic Sleep Pillows (available in a variety of natural fills)
Machine-Wash Organic Mattress Pads and Covers
Removable Organic Mattress Comfort-Toppers
Organic Cotton Linens (Sheets, Pillow Cases, Duvet Covers)
CozyPure encourages cuddling with their Cuddle Up Club. It's a tribe of CozyPure sleepers who purchase a mattress and get lifetime discounts on organic bedding such as  pillows and blankets.
It's healthy to want to be close. Observe and explore your own comfort zone and start cuddling!
_____________________________________________________________________________________________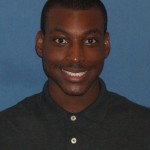 Jamar Diggs is a PR Communications and Social Media team member for Norfolk, VA based business Organic Comfort Zone, manufacturers of CozyPure organic bedding and mattress. For more information visit organiccomfortzone.com or cozypure.com or call 757.480.8500.