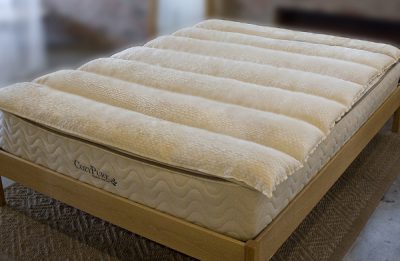 The latest addition to the CozyPure line of handcrafted bedding is the LaNoodle COZYTOP Mattress Topper. It offers a new level of comfort. It is also a great gift for newlyweds, dads and graduates. It is a perfect addition to any bedroom.
Our LaNoodle COZYTOP Mattress Topper is designed with two different organic fabrics: lightweight knit on one side and a thicker matelasse knit on the other side, offering two different options for comfort. The choice is yours.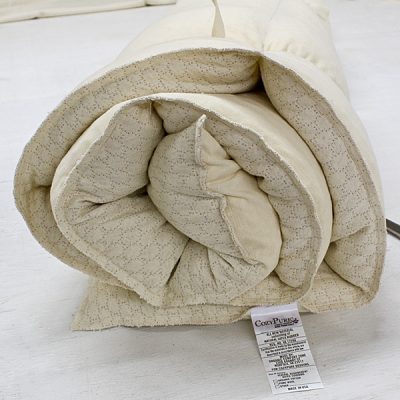 Mold, mildew and dust mite resistant, filled with thousands of small natural latex "noodles" which gently caress you and adjust to the contours of your body to offer you softness while still providing support. Body impressions and indentations are simply massaged away and the channeled panels make this topper easy to maintain.
A very unique removable mattress topper made exclusively by CozyPure® – Organic Comfort Zone.
Features
* Two different outer fabrics for your choice of comfort
* Inside fill is made from natural latex LaNoodles (latex noodles)
* Consistent size latex noodles are comfortable, soft and supportive
* Outrageous comfort that also provides the proper support
* Mold and Mildew Resistant
* Temperature Regulating so you don't sleep HOT
* Dust Mite Resistant
* No Toxic Chemicals or Synthetic Fabrics
* Sustainable, Renewable and Eco-Friendly
* 5 times more resilient than foam for lasting durability and comfort
* Free-flowing latex is easy to adjust and swish away body Indentations
* Proudly Made in Norfolk, VA USA