A message from Cheryl Hahn, CozyPure CEO & Founder Once upon a time, America was a strong leader in the manufacturing industry, which created millions of jobs across the country. Outsourcing overseas for cheap labor gained popularity in the late 1970's and has accelerated over the past few decades to the point where almost every product we buy is made in another country. But there are a few companies determined to keep it made in the USA. CozyPure® is one of them.
Centuries ago, nearly everything was made by hand. It's almost a lost art to cut fabric with scissors, hand-tuft with needles and fill pillows by hand, when all this can be done by automated machines that mass produce hundreds of products a day. Our "Back-of-House" artisans craft products made-to-order, just for you. Their skilled workmanship using natural materials is a distinct process, so each item is unique.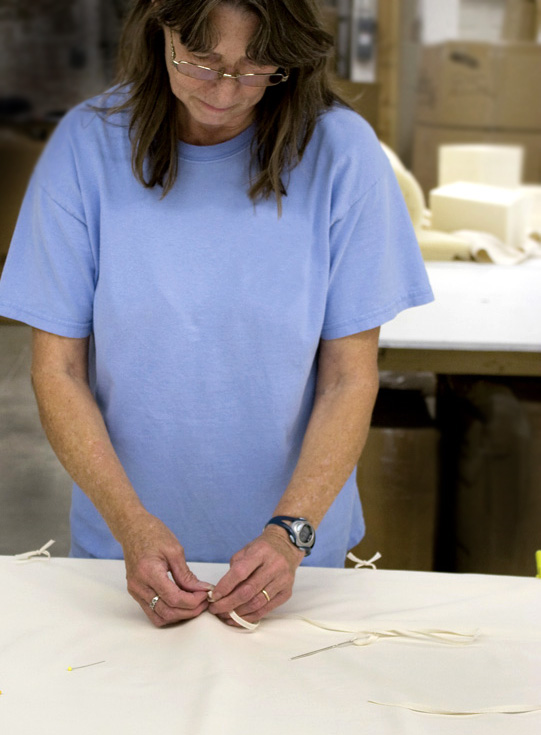 Diane hand-tufting and tying a CozyPure Wool Comforter.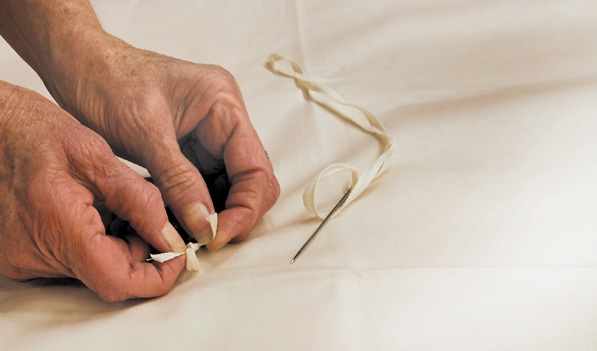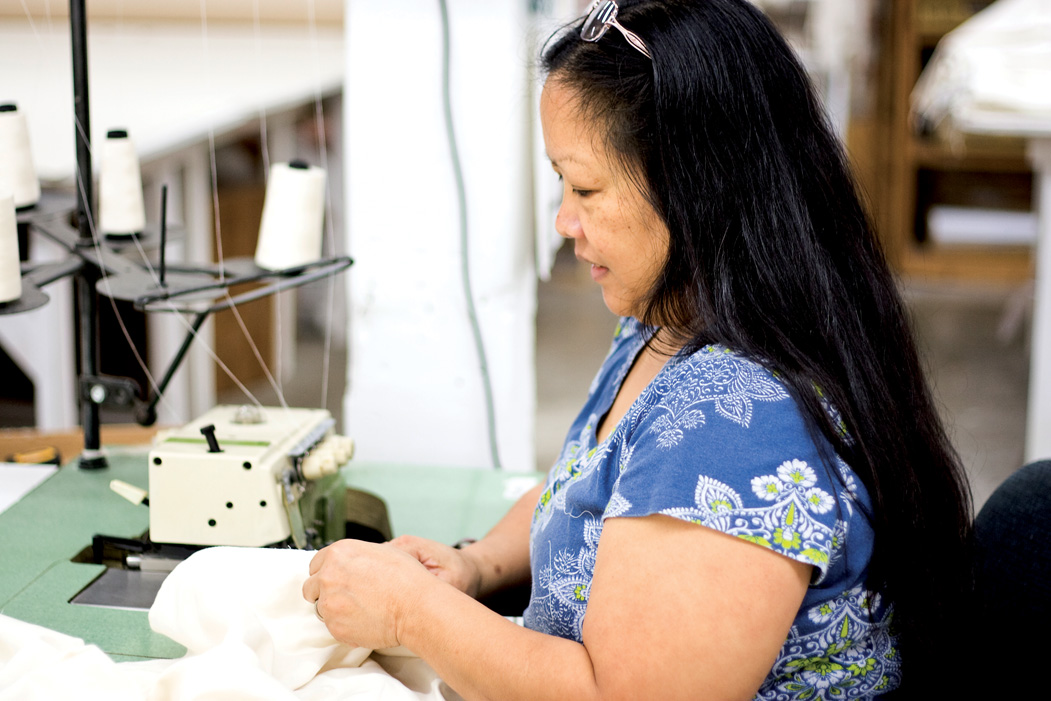 Cris, works on a pattern for sampling and prototyping a potentially new CozyPure product.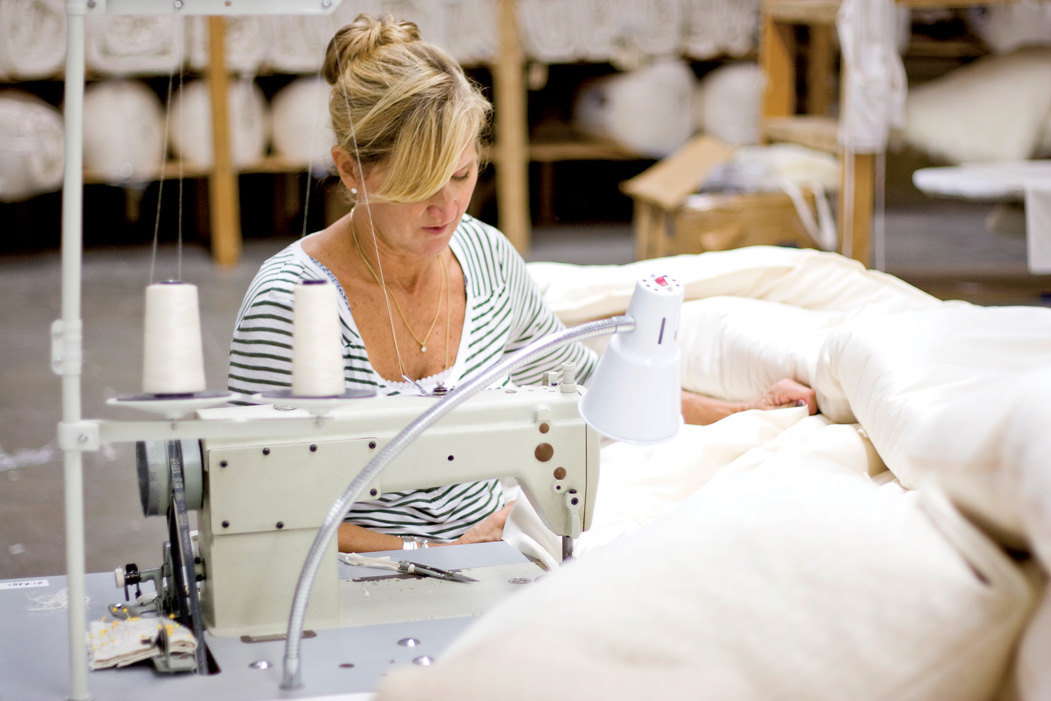 In our beautiful workshop, Joy sews organic cotton blankets and comforters.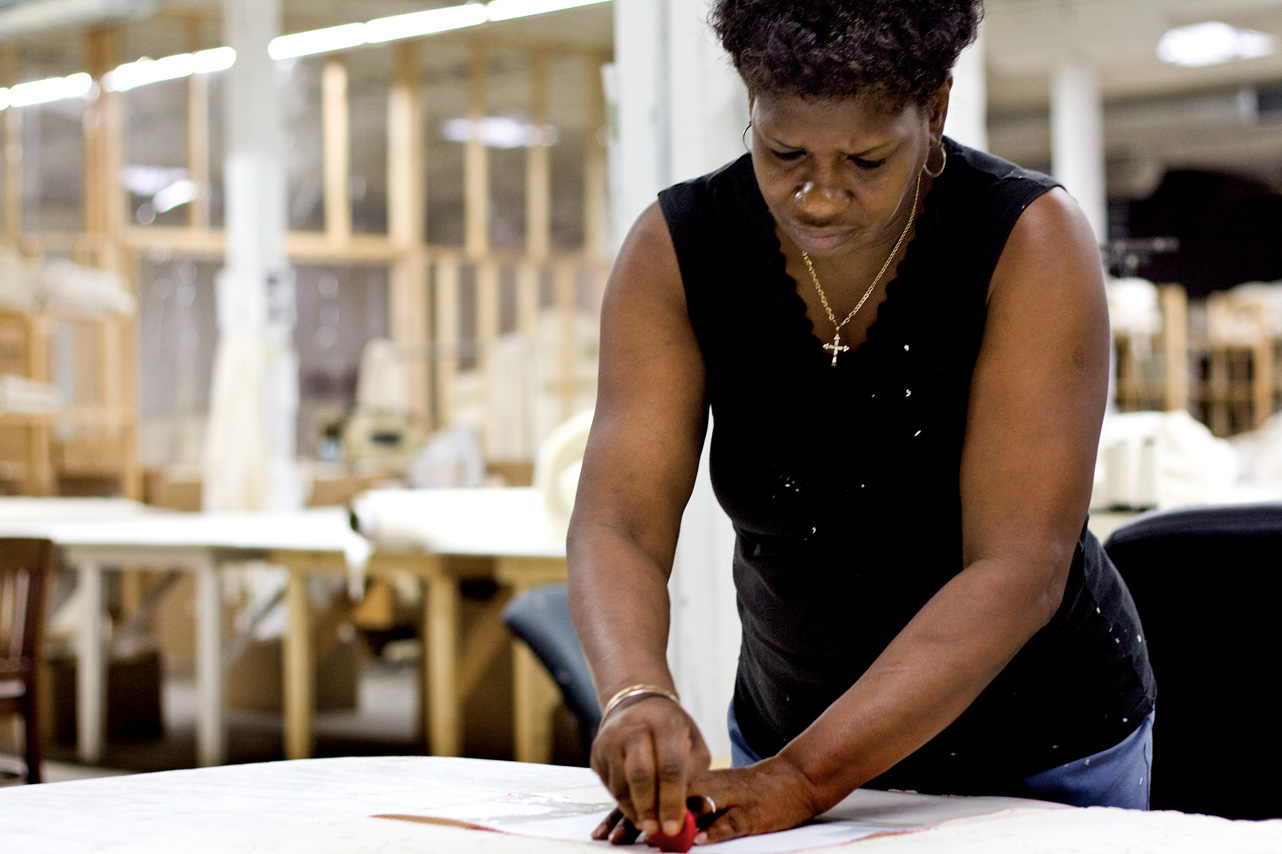 Doreen starts preparation on a LaNoodle Cuddle Top Latex Topper.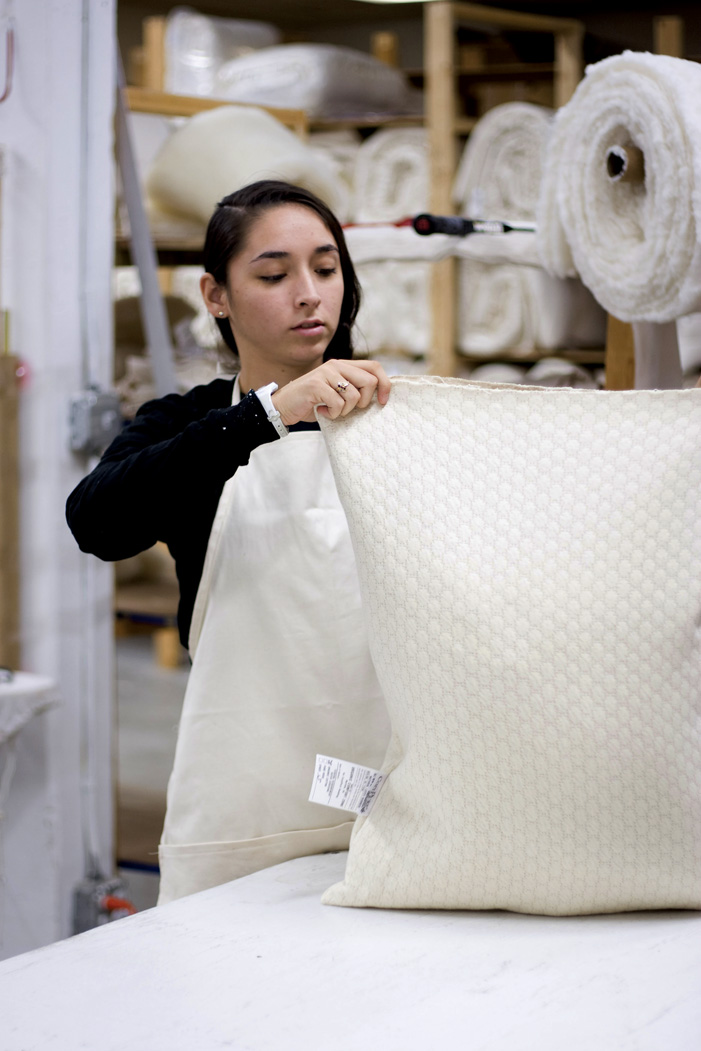 Madeline in the finishing stage of completing our best selling LaNoodle Pillow.
We take pride in our quality American-made organic comfort products, but we also offer exceptional customer care to back it up, which is just as important. Our "Front-of-House" team is here to service you at all times, not only before the sale but after it too.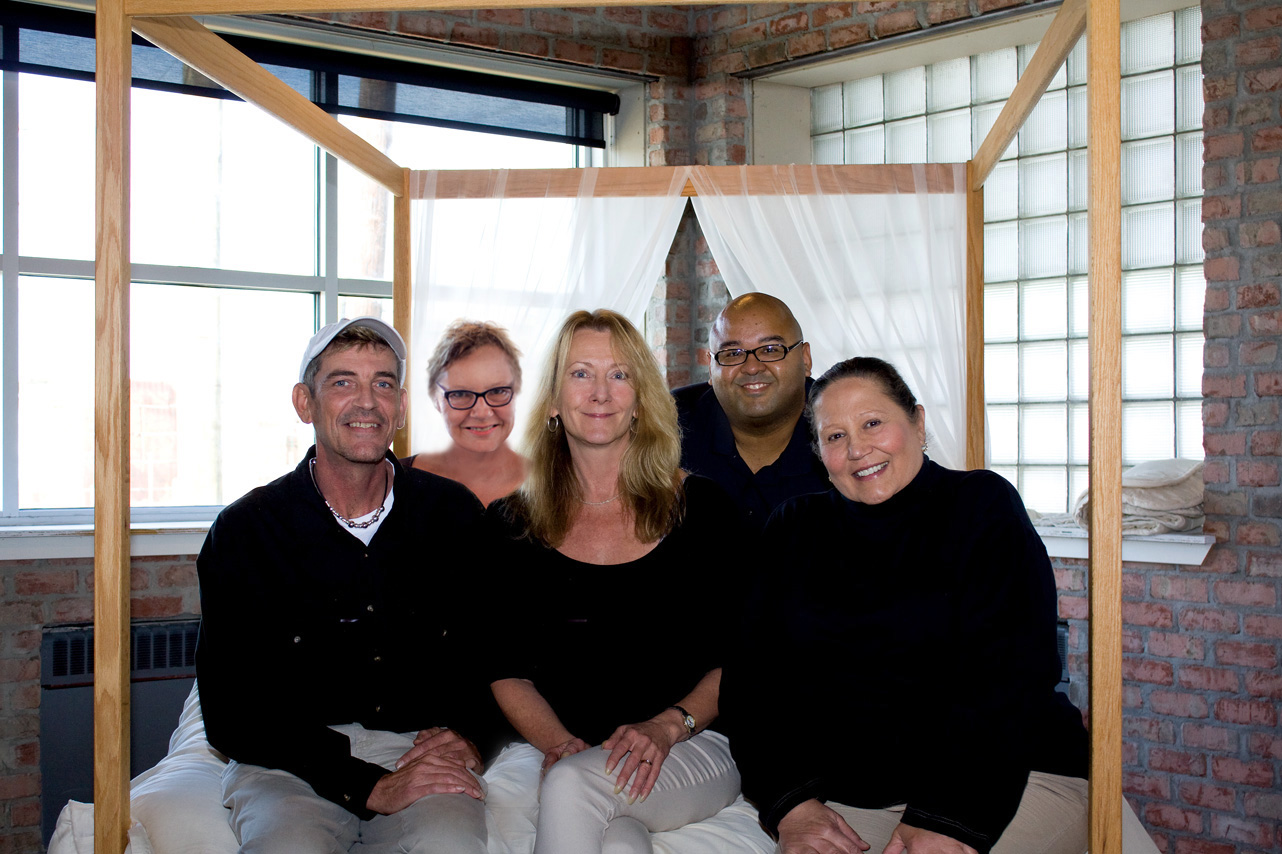 "Front of House" is ready to serve you. From left to right, Hans, Patti, Cheryl, Troy and Susan.
Your questions and concerns are a phone call away. We're always here to answer questions, provide knowledge and assist you. Your satisfaction is our number one priority… Today, tomorrow or ten years from now.