Pack your bags and get an up close look of our CozyPure® mattress and bedding collection at the 2012 Green Festival, provided by Green America and Global Exchange. There you will find Cheryl Hahn, the President and Founder of Organic Comfort Zone, manufacturer of CozyPure® organic mattresses and bedding. She will be there to talk to you about how her CozyPure® products can make our lives healthier, how the quality offers a return on your investment and how our manufacturing procedures alongside our fabrics and materials have a very low-impact on our environment.
The Green Festival will have 125 renowned authors, how-to-workshops, cutting-edge films, fun activities for kids, organic beer and wine, vegetarian cuisine and live music. Ralph Nader, consumer advocate, author and lawyer, with more than 40 years at the forefront of progressive movements, will be a keynote speaker at the DC Green Festival.
In addition to all the great speakers and activities, everyone who attends will be able to shop the festival marketplace of more than 300 eco-friendly Green America business members, including CozyPure®.
For more information about The Green Festival visit www.greenfestivals.org
For more information about Green America and Global Exchange visit www.greenamerica.org and www.globalexchange.org
_____________________________________________________________________________________________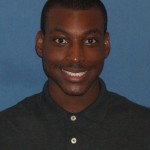 Jamar Diggs is a PR Communications and Social Media team member for Norfolk, VA based business Organic Comfort Zone, manufacturers of CozyPure organic bedding and mattress. For more information visit organiccomfortzone.com or cozypure.com or call 757.480.8500.