With my CozyPure Hotel Collection, counting sheep is a thing of the past.
The "experts" tell us that we need to replace our sleep systems every 6-8 years. I had reached a milestone with my old mattress and so I set off on a quest. If you've ever been mattress shopping you know what I mean when I say the process is down right daunting. I ended up with what I thought was going to provide me with an awesome night's sleep. It was one of those "S" brands, latest hybrid technology, part gel memory foam, part advanced innerspring. Most importantly, the gel infused pillowtop promised to keep me cool (women of a certain age know what I'm talking about.) And it felt great in the showroom for the 15 minutes I actually spent lying down on it. Fast forward and several thousand dollars later….I can't sleep! I toss, I turn, it's hot, I'm at the bottom of a ravine and I can't climb out!
I came to work at CozyPure and the first thing I did was purchase the CozyPure® Luxury Hotel Collection. It was a life changer. By now I knew a thing or two about mattresses. What's in them, what's not. A product consisting of three ingredients with names I could pronounce just makes sense. The collection includes a natural latex rubber mattress complete with all the organic bedding you need for a total bed makeover: organic mattress protector, our exclusive Cuddle-Top latex topper (like a cloud, no exaggeration), a hand-tied wool comforter, natural latex LaNoodle pillows (another exclusive), certified organic cotton sheets, pillowcases and duvet cover. Organic cotton. Pure wool. Harvested rubber. Fresh. Sumptuous.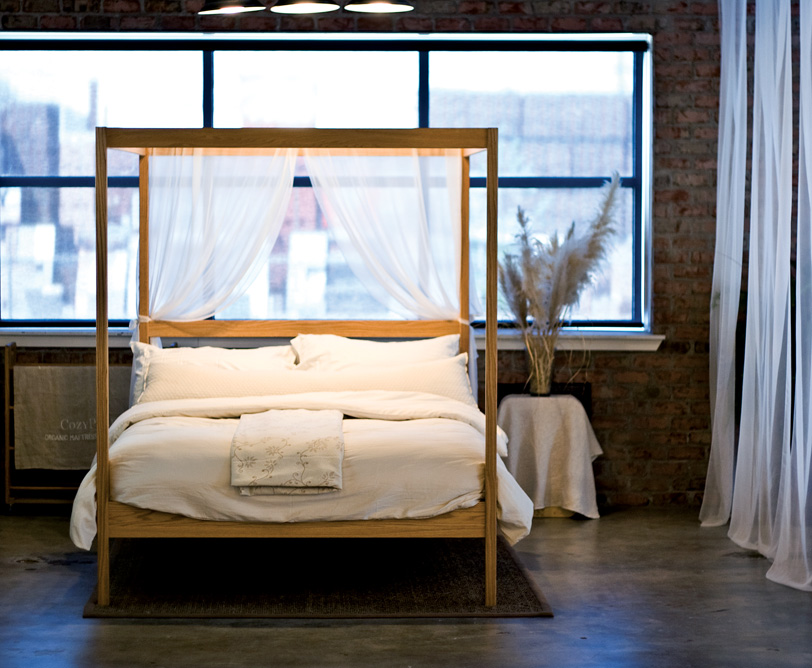 CozyPure Luxury Hotel Collection

There are so many reasons why I love my CozyPure mattress. I have multiple sensitivities. Even if you don't suffer from allergies, like I do, imagine the peace of mind knowing that your mattress is anti-microbial, anti dust-mite and mold resistant. Sleep hot? Thing of the past. The top of our mattress is quilted with temperature regulating wool. Wool is very therapeutic and proven to provide deep, healthy sleep. Speaking of wool, did you know that when properly compressed, wool is a natural fire barrier? That's right, we use wool to pass the open-flame test without adding any fire retardants or toxic chemicals. And the latex? 100% milk from the rubber tree offers superior support and resiliency. Custom comfort? Absolutely. Individual comfort layers change out in a snap if your needs change, for whatever reason. Durability? I'm pretty sure this will be the last mattress I ever buy.
I now have a little slice of heaven where I go every night. I will say, it took me about a week to get used to my new latex mattress. It can take upwards of 30 days, especially if you're body is misaligned from sleeping on a bad mattress. The CozyPure Hotel Collection addressed all of my needs and I have never slept better. Stop by our showroom. Visit our website. Read the reviews. Stop counting sheep!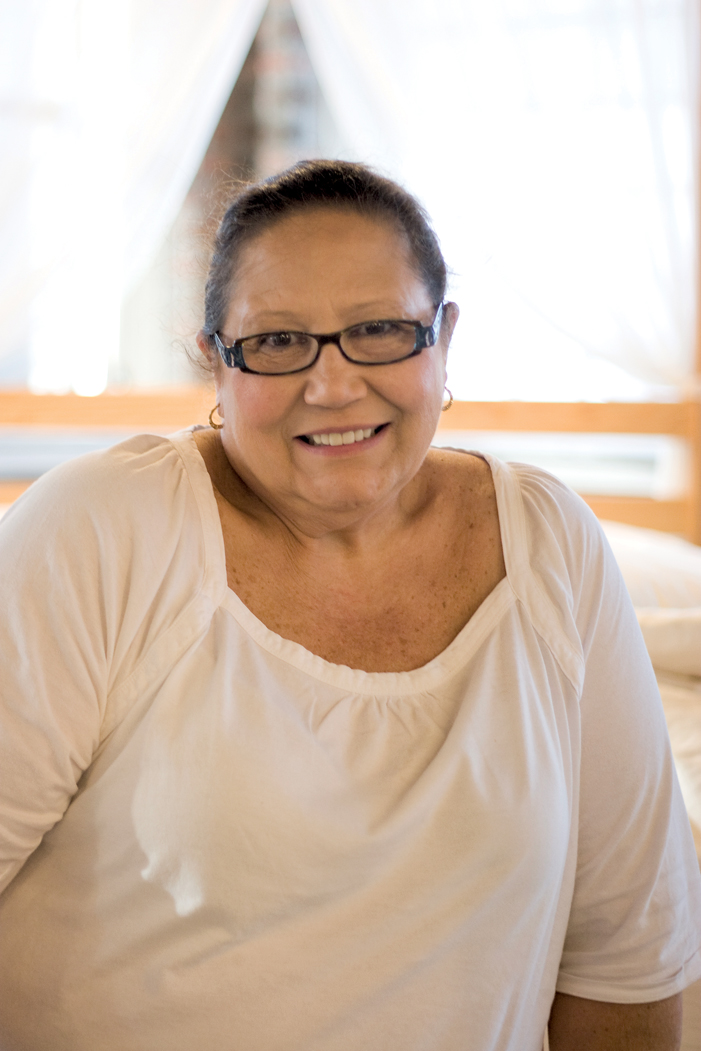 — by Susan Brown