Loyal customers gather to learn more about how organic comfort is made fresh daily at CozyPure.
CozyPure has been in business for 25 years. In that time, it has gained quite a following of loyal customers across the country. With a product so durable, sustainable and amazingly comfortable, a lot of praise has been offered from our customers. Being such informed consumers, many CozyPure customers are curious how organic comfort is made fresh daily, right here in the CozyPure workshop in Norfolk, Virginia.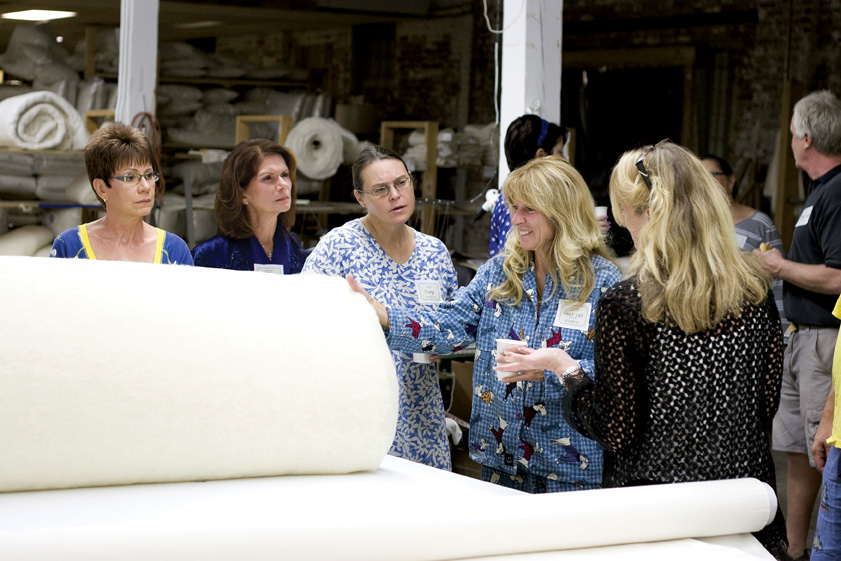 Slumber party guests, from left to right, Gaye Pietrocola, Michelle Germano, Cindy Thebaud,and Cindy Lee Hall learn about the making of CozyPure comforters and toppers in the workshop. Hahn, right, explains how the skilled artisans stitch, tuft and sew CozyPure products.
So, to say thank you to a few of our local customers and to demystify the CozyPure process, we hosted our first Slumber Party. On a cool evening on Oct. 8, 2015, guests were treated to an evening of refreshments, fun and an intimate look at the CozyPure organic bed making process.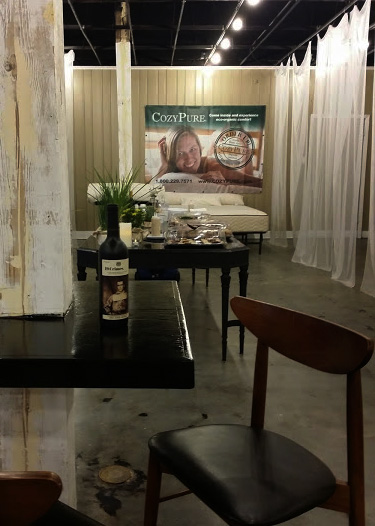 Over the course of the evening, our guests shared their stories of how they arrived at selecting their CozyPure sleep system. Many had tried so many others before coming to CozyPure. Guest Heather Mayes, after having purchased a mattress from another manufacturer, said her previous mattress, felt uncomfortable, "like sleeping on a marshmallow." Since getting her CozyPure organic sleep system a few months ago, Heather has enjoyed more restful sleep in total comfort.
Another guest, Gaye Pietrocola, has been a CozyPure organic bed owner for years. Among the other health benefits of sleeping on her CozyPure mattress, she and her husband Greg really appreciate the ease of being able to adjust the firmness of their mattress anytime they need to. "We just unzip it and adjust it," she said, "it's fun."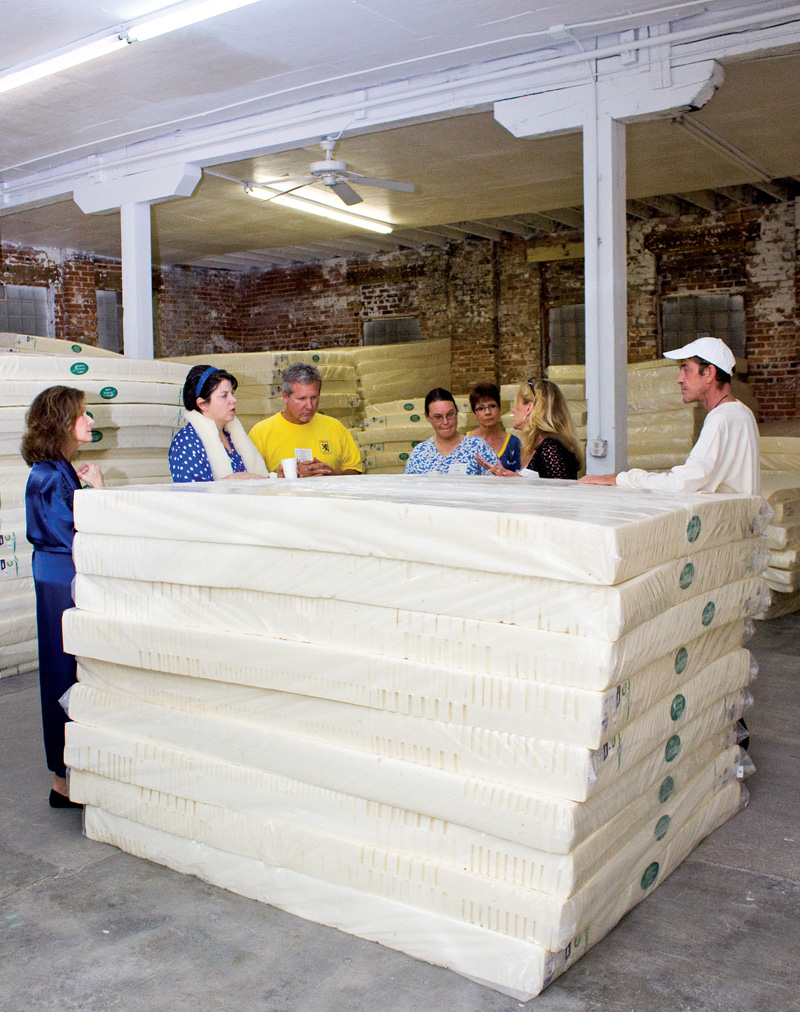 As CozyPure owner Cheryl Hahn guided the excited guests through the workshop, they got a chance to see the entire process before their eyes. Having nothing to hide in the CozyPure bed making process, guests got to see and feel the materials—organic cotton, therapeutic wool, and natural organic latex. Hahn explained that the milk of the rubber tree is slowly extracted from thousands of rubber trees on the plantations of Sri Lanka, each mattress requiring roughly 2,500 teaspoons of pure rubber milk to make one mattress. She also explained to intrigued guests how the milk is then prepared and baked in a mold, kind of like your favorite cake. No filler. No foams. No lies. Just pure organic comfort.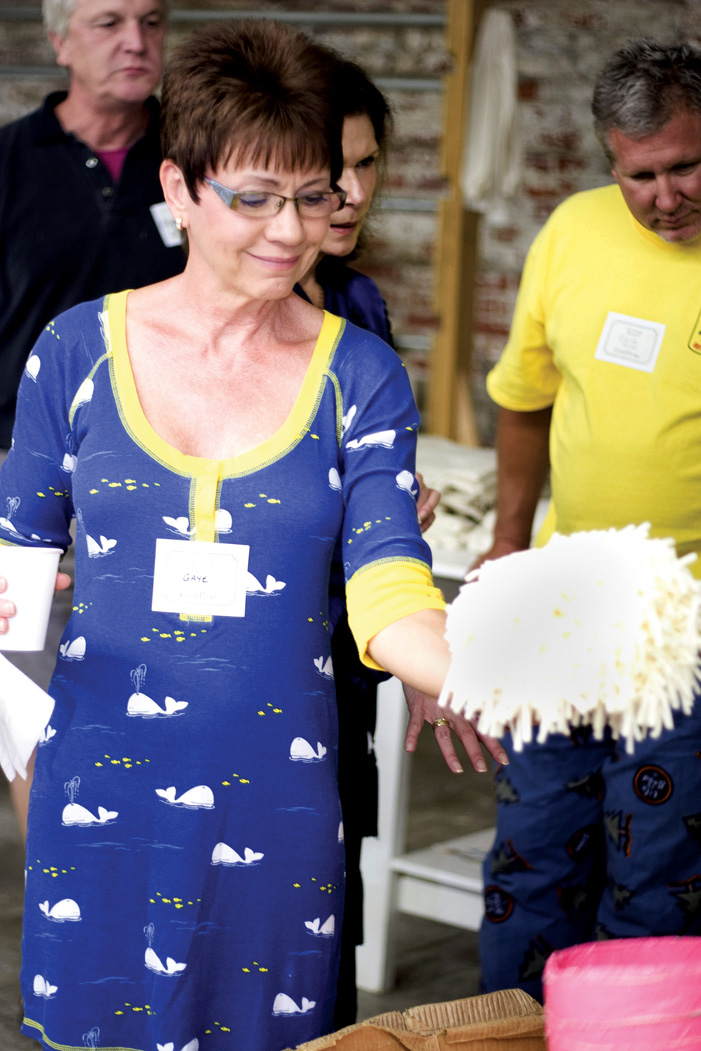 Guests also got to feel the soft and luxurious LaNoodles found in CozyPure's best selling LaNoodle pillows that are amazingly comfortable, resilient and sustainable.
At the conclusion of the first CozyPure Cuddle Up Club Slumber Party, guests played pin the tail on the lamb. The winner, Cindy Lee Hall, received a new CozyPure Wool Euro Pillow. Each guest also received gift bags with travel-size LaNoodle Pillows and other goodies.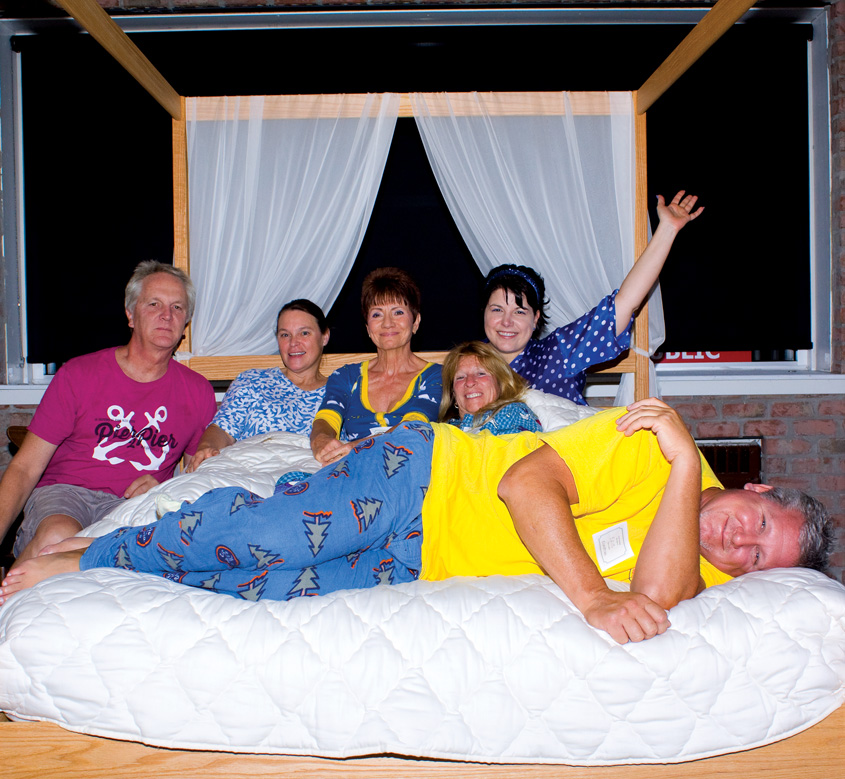 More importantly, what we at CozyPure hope our Slumber Party guests and our everyday customers walk away with is an understanding that CozyPure is genuinely committed to providing its customers with a quality handmade organic product, free of toxins and harmful chemicals. There are no secrets or hidden ingredients in the organic mattresses and bedding at CozyPure. We work very hard to maintain a "Farm-to-Bed" freshness and purity in all our CozyPure products. We invite every one to come see what goes on in our workshop at 2308 Granby Street in Norfolk, VA. We are always willing to give you a tour of our workshop so you can see the organic magic happen for yourself.
And who knows? Once you purchase your CozyPure organic sleep system, we may see you at our next Slumber Party. Don't forget your PJs!
— by Troy Cooper