At Organic Comfort Zone we pride ourselves on making all of our CozyPure® products in the U.S.A. When you decide to purchase a product that was completely made in the USA like our LaNoodle pillow versus foreign countries you will feel the highest quality of comfort.
When someone purchases a "Made in the U.S.A" product they can be fairly confident that it is safe. In America we have consumer protection laws and safety standards that protect you and your family. Some foreign countries have low safety standards. Think about how many children's toys made overseas that ave been recalled because they have been found unsafe or toxic.
The U.S. manufacturing processes implemented here at Organic Comfort Zone are much cleaner for our environment, especially considering we generate our own energy, minimize scraps, and don't have any chemicals on our premises. Many products produced overseas where there is no regulation, use dangerous processes that pollute our environment. We choose chemical- free organic eco-smart materials to create our CozyPure® products which provide a healthy and comfortable sleep.
_____________________________________________________________________________________________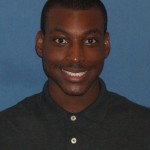 Jamar Diggs is the PR and Communications specialist for Norfolk, VA based business Organic Comfort Zone, manufacturers of CozyPure organic bedding and mattress. For more information visit organiccomfortzone.com or cozypure.com or call 757.480.8500.