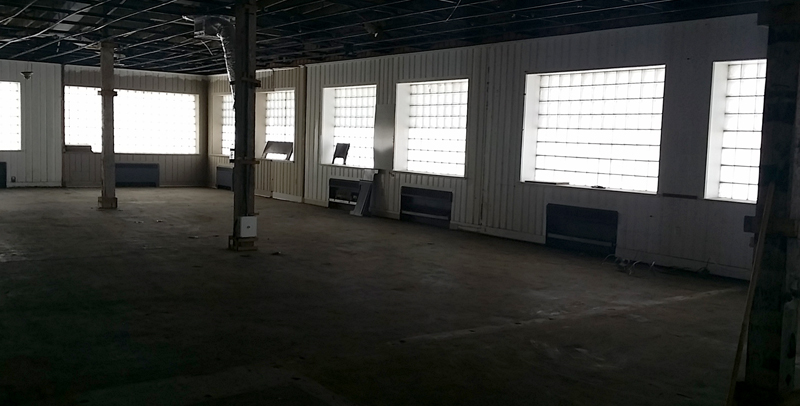 Photo from September 10, 2014
A beautiful face starts with good bone structure. So, even though the walls and floors of what is now the CozyPure showroom were a bit dingy and misused over the years, her bone structure was still quite good. And just like other areas in the building, Maggie May's showroom needed some TLC ASAP.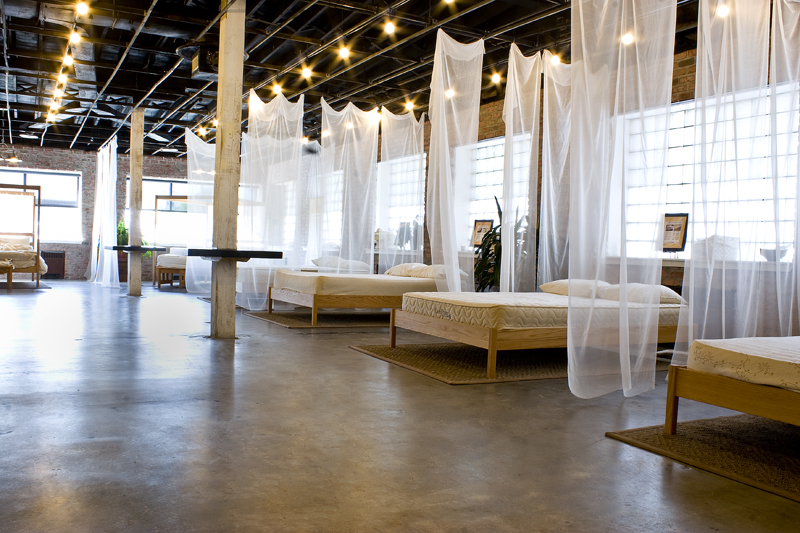 Photo from September 10, 2015
Today, Maggie May's beautiful bone structure shows through again. Her exposed brick and strong wooden posts now provide the foundation for the dreamy new CozyPure Showroom. Thin sheets of white fabric hanging from the ceiling add to the new serene and stressfree vibe of the CozyPure showroom. Stop in to see Maggie May's showroom at 2308 Granby Street, Norfolk, VA. Have a Test Rest on one of our amazing organic sleep systems.