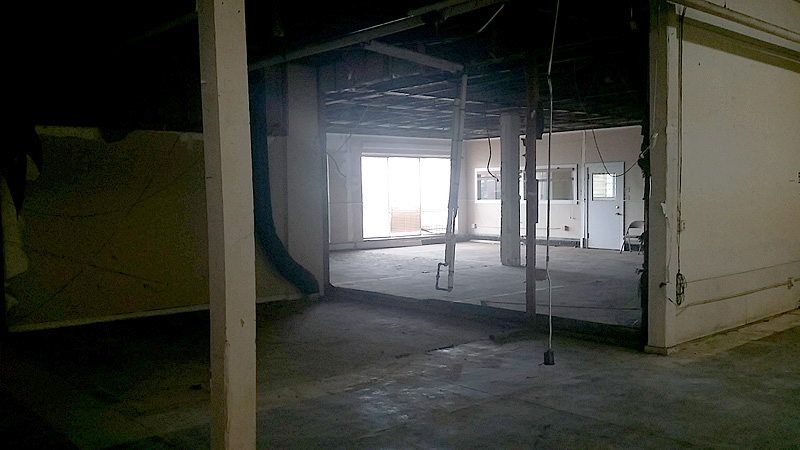 Photo from August 25, 2014
Thanks to an awesome demolition job, yesterday's mess is today's possibilities for Maggie May. From the vantage point shown here, we see through the current office landscape, to the door opening to what is currently CozyPure's lobby. A lot of gutting took place to get Maggie May up to snuff.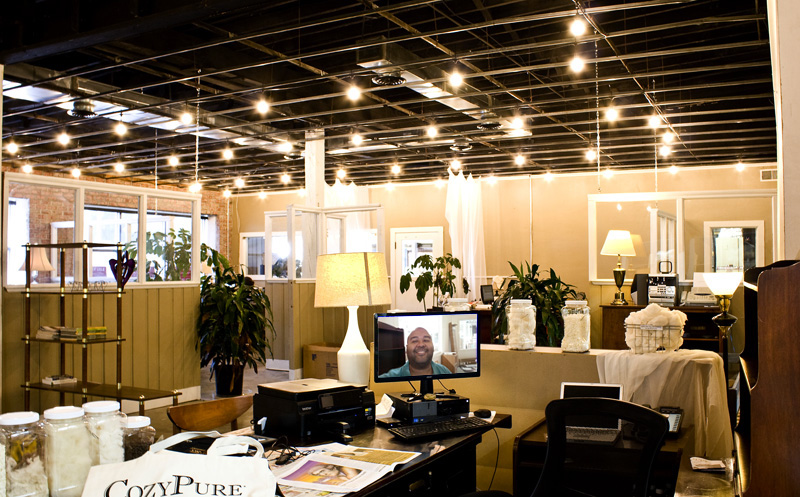 Photo from August 25, 2015
Today, there is a wall and workshop space in use in the approximate spot where the 2014 photo was taken. But, stepping just inside that wall, we have a photo of one of CozyPure's newest additions to its team, the creative/marketing department, directed by yours truly, Troy Cooper. And the view from just over my desk is pretty sweet. Maggie May is an enchanting place to create with an overhead view that looks not like a ceiling, but a starlit sky. As a newcomer and fan of good architecture, I say a big Kudos to everyone that had a hand in making Maggie May the incredible accomplishment that she is.
Stop by CozyPure at 2308 Granby Street, Norfolk to see Maggie May.