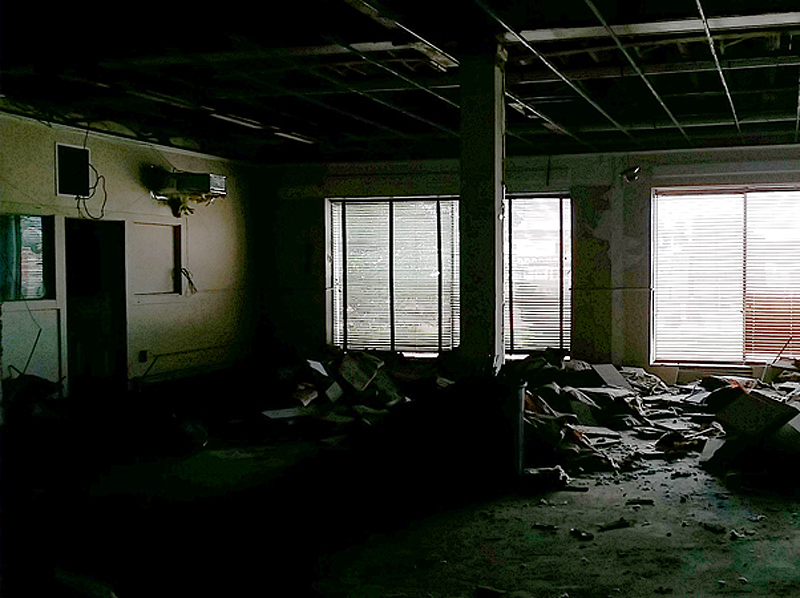 Cheryl's Corner: Before
Photo from August 24, 2014
Maggie May has gone through a number of different transformations and cover-ups throughout the course of serving as warehouse and office space for a number of different Norfolk businesses. But Cheryl wanted to see Maggie's true face before moving in. All the ceiling tiles and carpet and unnecessary walls had to be stripped up, knocked down, and carried out. Here we see the morning sun showing Maggie's age with years of old interiors piled on the floor. But, don't worry, it is always darkest before the dawn, Maggie May.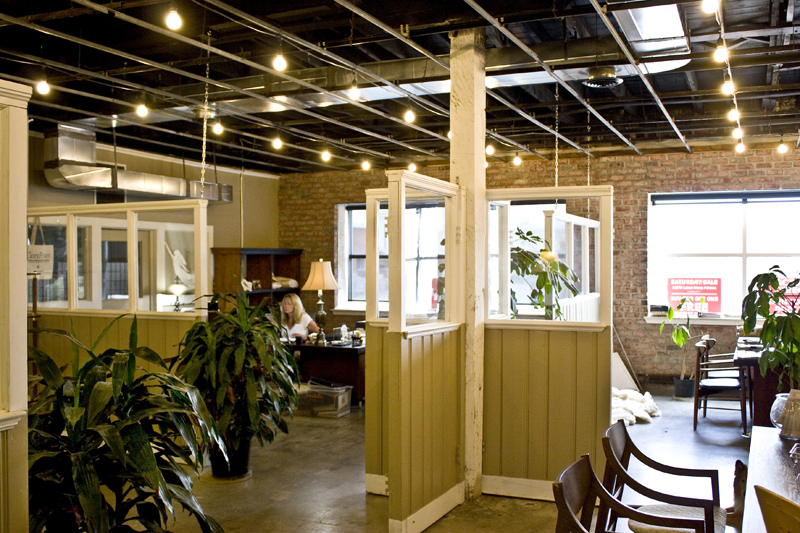 Cheryl's Corner: After
Photo from August 24, 2015
Today, this very same corner is filled with light, color, plant life, and even owner Cheryl Hahn herself. Maggie May has indeed come a long way from a year ago. The beautiful bare cement floors and the quaint exposed brick walls show the personality of a tough old gal primed and ready to house the skilled staff and artisans making organic comfort daily here at 2308 Granby Street, Norfolk.