I've been giving a lot of thought lately to ways I can live more sustainably.  With two young children, it's really important for me to set a good example. We are primarily a vegetarian household, we recycle (my 3-year old is a "master" in her own right), don't let the water run while brushing our teeth, shut off lights when not in use and, of course, sleep organically on our CozyPure® mattress.  But there must be other changes I can implement, right?
So, lately, I've been looking for a little inspiration. Who better to inspire than some of the dedicated, passionate individuals below who've made it their mission to share what they've learned along the way … when asked for some good, down-to-earth and easy-to-employ changes, here's what they had to offer…
---
Cheryl Hahn is the founder and CEO of Environmental Resource Outlet, the corporate umbrella for CozyPure® organics, Organic Comfort Zone and Tomorrow's World (one of America's first green living retail stores). www.cozypure.com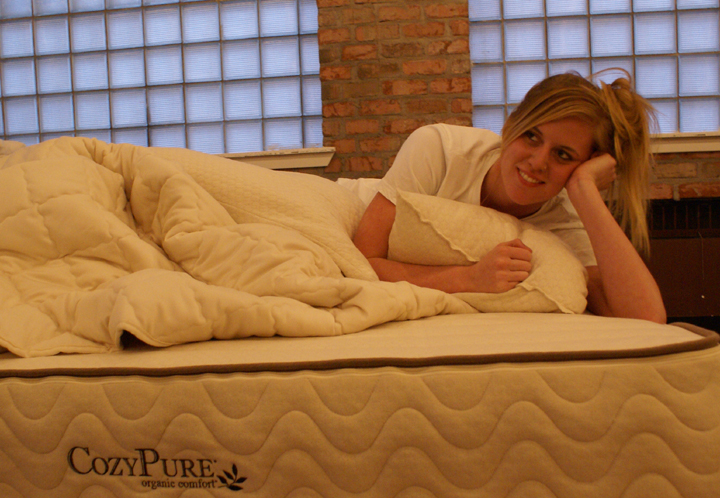 ---
Brian Clark Howard covers the environment for National Geographic. He has written for numerous publications and is the co-author of six books, including Green Lighting.
Lighting affects how we work, play, and even feel.
It also requires a great deal of energy and a significant amount of money every month. So reduce your footprint and simplify your life with these easy tips: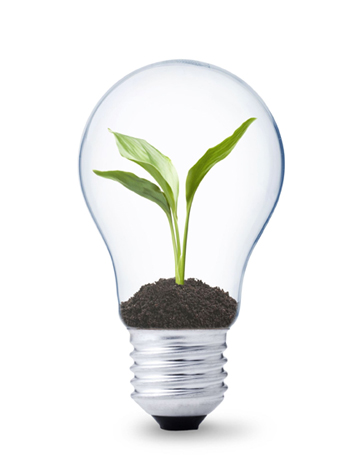 Use daylighting. Open up those curtains and let the free light in! If you are designing a space, include skylights, clerestory windows or "solar tubes" to bring the daylight indoors.
Use task lighting. Turn on targeted lights just where you need them, instead of flooding your whole space with light. You'll save energy and set a more relaxed and attractive ambiance.
Use dimmers and timers. Dimmers also help you set the mood, while saving energy. Only designated LEDs (light emitting diodes) and CFLs (compact fluorescents) can be dimmed, but they are worth the extra upfront cost. Halogens also dim smoothly but use less energy than traditional incandescents. Timers help you save money and avoid waste.
Buy Energy Star. Lighting products certified by the EPA's Energy Star program must meet efficiency and quality standards, reducing the chance that you'll be disappointed by a product's results.
Switch out high-use bulbs. When upgrading to the latest efficiency technology, such as CFLs or LEDs, start with the bulbs you use most. If you have time and budget, work down from there to lower-use fixtures.
Recycle spent bulbs. Don't throw them in the trash! Fluorescents have a small amount of mercury in them, and even incandescents can be recycled by qualified facilities. Ask your local hardware store, call your town, or check an online resource like Earth911.com."
---
Sharon Rowe, a nationally recognized thought leader in source reduction/reusable space, is the founder of ECOBAGS®. She has two grown children and lives in New York with her husband, Blake, who's planted her front and back yard with edible gardens! www.ecobags.com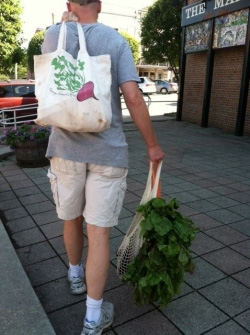 Everyone has their own "ah ha" moment. When you make the switch, it's hard to go back. The best part is that it's about creating a healthier world for you and for your family. Find out what happens when …  you bring your own reusable bags.
You notice all the other people bringing their bags, too (you smile knowingly … yes, we're all working towards the same goal here!)
You choose loose/unpackaged produce whenever possible. It bugs you that so much is sealed tight in wasteful, excessive packaging
You choose healthy foods (start enjoying nature's bounty of colors)
You get into conversations with the check-out person as he/she weighs all your produce (go ahead, share tonight's recipe … you know they're curious).
You get home, unpack and put away what you purchased and notice there are NO single-use plastic bags in your kitchen, which means there's nothing to throw away ('ah ha').
You put your reusable bags back in your car … ready to 'clean up the planet, one bag at a time'."
---
Starre Vartan is the author of The Eco Chick Guide to Life and publisher and editor of Eco-Chick, a nine-year-old, award-winning site that focuses on sustainable living for women. Starre has written for New York, Audubon, Whole Living and Metropolis magazines, as well as online. www.eco-chick.com/
"Green Your Wardrobe – getting the most out of your clothes is the simplest way to minimize your impact. Bypass the fast fashion and invest in quality pieces that will last for years. Consider tailoring your existing clothing to make it work with current styles; take up skirts, turn long sleeve blouses into sleeveless tops, or cut your jeans off to make shorts you'll actually wear. Check out the Tailor Project (www.facebook.com/thetailorproject) for inspiration.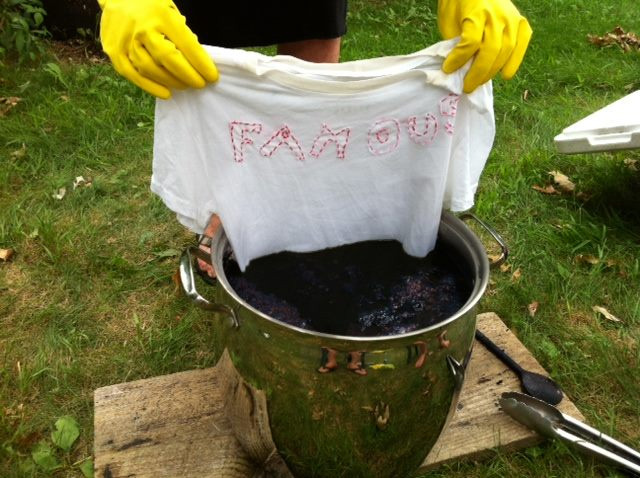 Most of clothing's impact comes during the wear phase—specifically cleaning. Wash clothes in cold water, and line dry when possible; if you regularly dry clean, consider switching to a cleaner that uses less toxic products—and instead of all that plastic covering each item, use a Green Garmento (www.thegreengarmento.com) reusable dry cleaning bag.
When shopping for new clothes, choose organic, made-in-USA, fairly made pieces. There are now plenty available, from casual, workout outfits to career clothing to evening out dresses and shoes. Check out the extensive list on Eco-Chick (www.eco-chick/ecofashion-and-natural-beauty-blogroll/)."
---
Daphne Dixon is the founder of Conscious Decisions. She left her native California and has been rooted in Connecticut for the past 14 years. She is involved in many local, statewide and national green initiatives. Through Conscious Decisions, Daphne has brought over 10,000 community members, leaders and businesses together at over 200 events. www.DaphneDixon.com
Start in Your Own Backyard – in today's fast-paced lifestyle, most people find "going-green" challenging.
Very often, people want to take measures that protect natural resources, but are not sure how to incorporate those changes into their daily life. One way to get started is in your own backyard. After completing the Master Gardener program, at the Bartlett Arboretum in Stamford Connecticut, through the University of Connecticut extension program, I discovered many ways that I could make a difference. If we collectively make simple and easy changes in the way we manage our yards and gardens, collectively it will have a positive impact on the environment.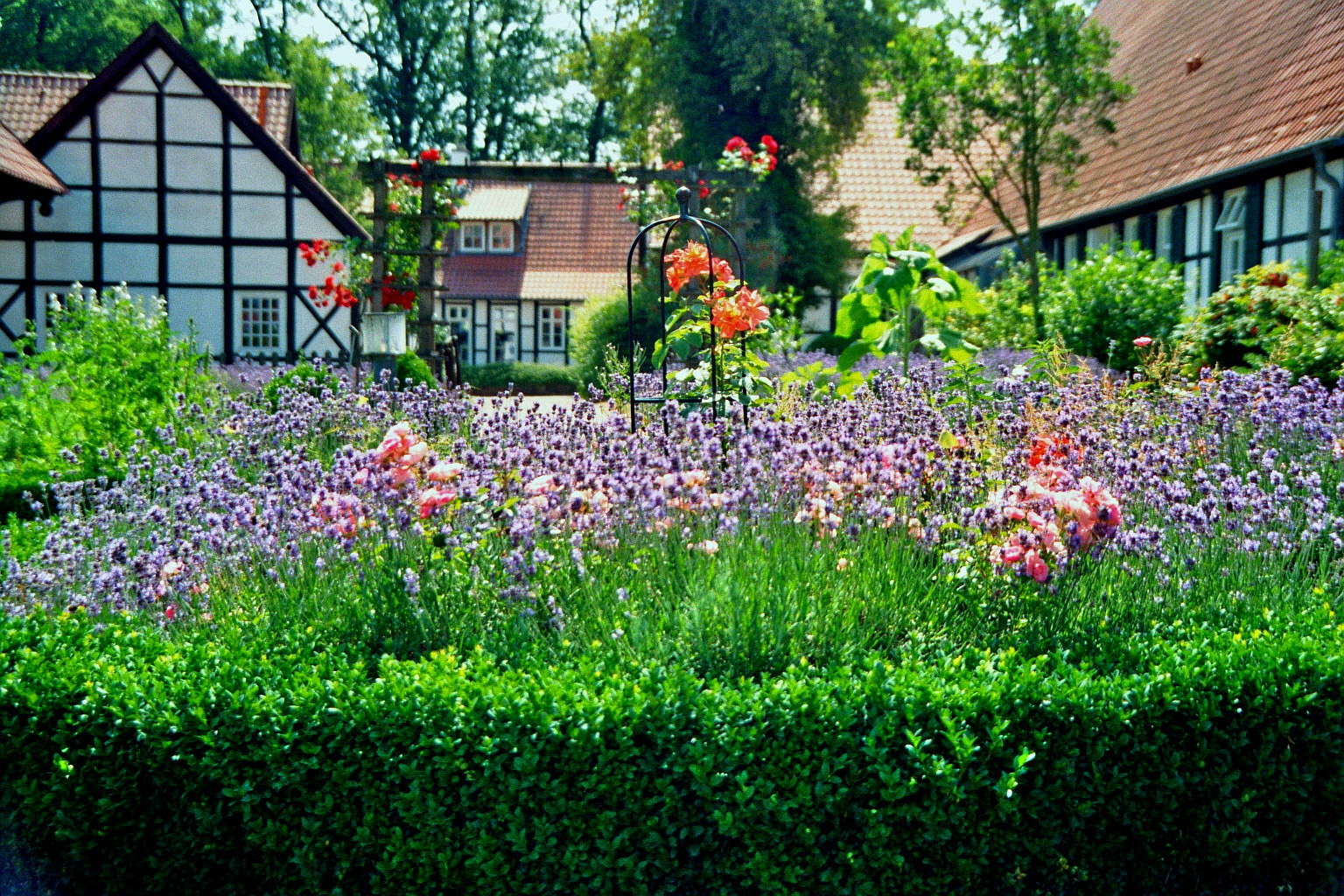 I had always considered myself to be a good gardener with a 'green thumb' but discovered through the Master Gardener program, easy changes that I could make. I started by letting my grass grow a little longer, which helps develop stronger roots, which means less watering. When adding new plants to the garden, I started choosing only native plants. They require less water, less fertilizer and support native habitats.
I purchased an inexpensive leaf mulcher. Instead of racking leaves, bundling them and having them carted away, I now mulch them myself. The mulch I create from the colorful fall leaves is not only beautiful and beneficial to my yard, but I also save money by not buying processed mulch, which typically comes in plastic bags. Something to consider is that recycled waste wood used for making landscape mulch products is potentially contaminated with various chemicals, such as creosote and CCA (chromated copper arsenate). CCA is the chemical that was used in the manufacture of pressure-treated wood. Many times, the "greener" choice turns out to be easier and more economical than what we had been doing."
---
Margaret Mead so eloquently said "Never doubt that a small group of thoughtful, committed citizens can change the world; indeed, it's the only thing that ever has".
So, whether we choose to eat more locally grown, organic food, ride our bikes to work or take advice from one of our experts here, it all adds to the greater good of our planet.  Keep sharing your tips with friends and family, get the dialogue going, start a community program and, who knows? Maybe we'll find out it really is easy being "green" after all.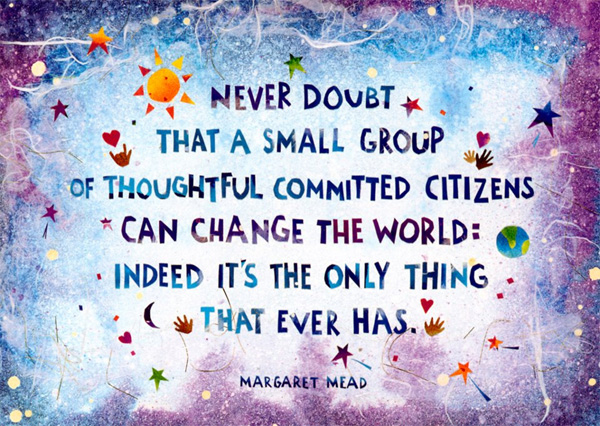 Written by Karen Soucy
Karen has been involved extensively in environmental issues with over twenty years experience as Associate Publisher at "E" Magazine, she is also a Brand Advocate for CozyPure organic bedding, a division of Environmental Resource Outlet Inc.