We decided to order a competitors latex mattress topper and compare it to our LaNoodle Mattress Topper.
In the first part of the video I am testing the comfort level of the  competitors topper. I automatically notice a big difference between our LaNoodle Mattress Topper than the competitors. It felt more dense and had stitching that confines the inside materials to one spot. The box stitching also caused multiple uncomfortable dips in the topper that made my body fall in them.
When I compared it to the LaNoodle Topper I saw a great difference. The topper was softer and I could feel the LaNoodles moving freely to adjust to my individual comfort.
In the second half of the video Cheryl opens the competitors mattress topper and shows that inside appears to be inconsistent crumbs of leftover latex or residual latex scrapings. There were pieces of hard and soft latex crumbs mixed together with some that were even paper thin.
When you compare the LaNoodle to the latex crumbs you will find that having the consistent type of latex makes a difference on the level of softness and comfort when you sleep. Hopefully by watching this video we can help others make informed decisions when they decide to purchase other "natural latex" products.
Sometimes its best to just speak with the experts. Give us a call at 800-229-7971
Watch the video below:
_____________________________________________________________________________________________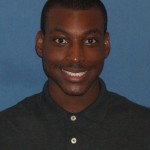 Jamar Diggs is a PR Communications and Social Media team member for Norfolk, VA based business Organic Comfort Zone, manufacturers of CozyPure organic bedding and mattress. For more information visit organiccomfortzone.com or cozypure.com or call 757.480.8500.