Though it took place nearly two months ago, I want to take a moment to express our gratitude toward all of the patients who showed up to the Green Festival in Washington, D.C. It is always such a pleasure to meet new and exciting people who truly care for the environment around them because for now it is all that we have left. We must take time to fix the problems that we create in our day-to-day lives and work for the greater good of the Eco-system. We also saw some familiar faces from previous shows and were overwhelmed that these faithful customers continue to choose us for their comfort needs, it is such an honor to know that people all over the country will lie down at the end of the day and rest soundly on their green mattresses. Ralph Nader even showed his face at our booth and laid down for a couple of minutes while we explained the benefits of CozyPure to him.
A major question that we were asked at the trade show, and a question that continues to be prevalent in our daily business is what makes our company different from other mattress companies? For one we are a woman-owned, self sustaining factory. We make our products by hand in our factory – which is also connected to our showroom – and our means of energy are environmentally friendly. We believe that people should be happy with where they are buying their products from and there is no better place to purchase organic bedding than the Organic Comfort Zone.
For one, we will build your mattress for you, unlike many other companies that send the latex pieces for you to put together at your own home. We are happy to make your bed for you, it makes us feel alive. All of our pillows are custom made to your specific needs because not everyone likes a giant pillow or a lite pillow. Noodles upon noodles with cakes of latex iced with wool comforters and truffles of kapok and cotton is what you will find in our factory, not some dingy hole in the alley behind your local drugstore or in the boondocks in the center of Nevada. Don't believe us? Come feast on the image of us making your mattress for you for yourselves, you won't be let down.
We also take the time to get to know our customers so that we can recommend what might be best for them to purchase based on their preferences. For firmer support you may want to choose a mattress that has less layers in it because these extra layers may provide a softness that may just bee too soft for some. While others may enjoy the softness that comes with some of our mattress'. In either case, you are welcome at the Organic Comfort Zone, we are happy to meet your specific sleep needs!
Another point I would like to touch on that pertains to the green festival is the support from not only the customers but from the other business' there. It really seems to come together as a community and we are always ecstatic to come back to our family of humble Eco-friendly companies. Perhaps for those who did not attend the last one you may want to come to our next show. Don't miss out on the opportunity to learn more about your planet and ways that you can make it better, because there are always ways that we can correct our living habits for the sake of the environment.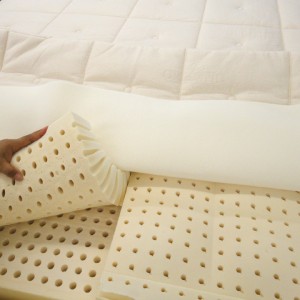 Green shows seem to be becoming very prevalent in today's society as environmental awareness is spread and it can be a good learning experience for everyone, even those who are educated in green living. I know firsthand that shows like the one in D.C. can have a huge influence on a persons perspective. After attending the September show I know now how many industries rely on outsourcing and factory work for their production and I also know how harmful it can be to the world around us. These citizens in outsourced countries are working for wages that are too low when they could be making use of themselves by getting educated and learning about the world around it, without it we may have found the next Einstein or Bach.
Environmentally these factories are doing more harm than good. They release toxins into the air and their employees don't seem to be happy or healthy. If we took a moment to realize the destruction our country is leaving behind versus the 'good' that it is actually doing we might actually see ways that we can change for the better. Without outsourcing Americans would have more jobs and opportunities and so would the people in outsourced countries who have no time or education or money.
Being green is more than simply being green. It is a way of life, a way of providing for yourself and for others with nothing other than hard work and elbow grease. Being green is a state of mind and it is the reflection that state of mind shows upon your life. Choose to be green. Choose to be happy.
---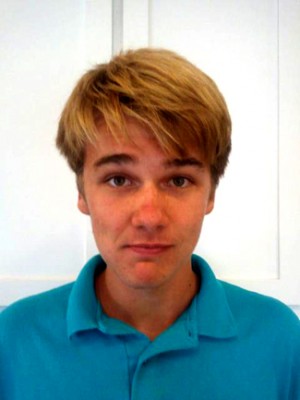 Eric is currently a student and part-time team member for Norfolk, VA based business Organic Comfort Zone, manufacturers of CozyPure organic bedding and mattress. For more information visit organiccomfortzone.com or cozypure.com or call 757.480.8500.