Seeing as there is an order of latex being delivered today and only have so much time to get a blog post out, I'll make this one quick and fun. We all love music, and we allllllll love sleeping, so I've put together a small playlist of some of my favorite songs that are either about sleep, or that can put me to sleep, or both…
10. Stay the Night (Zedd ft. Hayley Williams)
This song is good. It's not my favorite work by Hayley Williams but it's lyrical content just makes you want to find that certain somebody and cuddle up close with them.
http://www.youtube.com/watch?v=i-gyZ35074k
9. Cold (Aqualung and Lucy Schwartz)
This song is not so much about sleep as it is about putting one to sleep. When I'm lying in bed and I've had a rough day, I put this song on repeat and set a sleep timer to turn my Ipod off within the hour, and drift slowly into sleep.
http://www.youtube.com/watch?v=vJud9eM4q9k
8. Safe and Sound (Taylor Swift ft. The Civil Wars)
I love this song so much because it was written for the the Hunger Games soundtrack, and while I'm not the biggest Taylor Swift fan by any means, I enjoy her feature on the soundtrack. Taylor's voice plus the cooing done by the Civil Wars can knock me out in a heartbeat. Not to mention the calming claim that 'come morning light I'll be safe and sound."
http://www.youtube.com/watch?v=RzhAS_GnJIc
7. Asleep (The Smiths)
This list would not be complete without this song – which plays on your ears like a quiet mouse in the night, so soft and gentle, and lyrically enigmatic.
http://www.youtube.com/watch?v=vy0NySCmuFU
6. Bel Air (Lana Del Rey)
It was a tough choice, deciding which Lana Del Rey song should be featured on this list. In the end I was torn between Bel Air and Born to Die. Seeing as Born to Die isn't the happiest song, and that Bel Air is by far her sleepiest song, I chose to go with the latter. Hope you enjoy.
http://www.youtube.com/watch?v=-qXA1Y3KIwY
5. Only If For A Night ( Florence + The Machine)
This woman is a God. I have no idea where she originated from, what planet or even solar system that she descended from, but Florence Welch is not of this Earth. That being said, enjoy her beautiful song in which she shout and cries about a ghost visiting her, begging them to stay with her, only if for a night.
http://www.youtube.com/watch?v=mKTfugNaQpk
4. I Go To Sleep (Sia)
The song was originally penned by Ray Davies, and originally recorded by the Kinks. Since then it has been covered by various artists ranging from Cher to the Pretenders. I chose Sia's version because she has such a beautifully calm voice and the way she sings the lyrics sound all too genuine.
http://www.youtube.com/watch?v=HtTHsBlhdxo
3. Dream On (Aerosmith)
So it's not exactly the best song to fall asleep to, what with all the slamming guitars and screeching vocals; however its message is clear – dream on, dream big, dream until your dreams come true. (Side fact, I always assume that the song is Don't Speak when the first few bars are played over the radio.)
http://www.youtube.com/watch?v=hHRNSeuvzlM
2. Wake Me Up (Avicii)
This song is pretty popular, and it's pretty jamming too. It's great to set as your alarm clock, and while it's not exactly about sleep, waking up is a part of every persons day, and it can be done right with a good song.
http://www.youtube.com/watch?v=IcrbM1l_BoI
1. Sleep Forever (Portugal. The Man)
I've posted this song on an article a couple of days ago, but here it is, once again, Sleep Forever, by Portugal. The Man. This song has such a sleepy vibe, and some pretty good lyrics to fall asleep to. The band knows whats up, because in the end we are all going to sleep forever.
http://www.youtube.com/watch?v=xYs_mEiquy8
---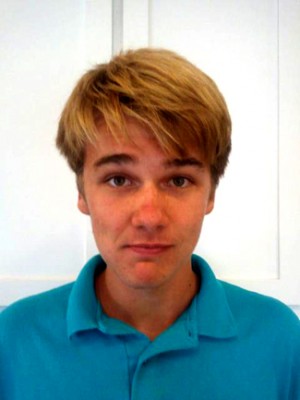 Eric is currently a student and part-time team member for Norfolk, VA based business Organic Comfort Zone, manufacturers of CozyPure organic bedding and mattress. For more information visit organiccomfortzone.com or cozypure.com or call 757.480.8500.