Happy Birthday Agatha!!!
For those of you who are not familiar with the above mentioned, let me take a second to guide you to the wonder that is: Agatha Hahn.
She was not always big and strong, like many others of her kind she started small and unrecognizable compared to the woman that she has grown to be. She has survived twenty odd years – battling the fierce cold of the winter months and enjoying the stifling humidity of the hot summer months (because here in Hampton Roads there is no in-between) – and has grown to embody what we all wish to be: well-balanced, strong, unchanging, and vibrant. With every gust of wind she sways slightly, and with every drop of sun she reaches toward the sky for a warm embrace. She is content in her solid roots, and she is smiling as the rain washes away her grime and nurtures her elegance.
What is she? You might ask at this point. Well she could be nothing other than…a PLANT! That's right, Agatha is our familial plant that has overseen our company since the beginning. She has not only taken deep roots in our business family, but she has also been happy to grow with us – in our show room, in our backyard, in the sunshine, in the cold – and through thick and thin she has never left us (how could she?).
Not only has Agatha been there for us since the beginning she embodies everything that we aim for here at the Organic Comfort Zone. She is strong but compliant with the wishes of the wind (as we are with our consumers, if you want Extra fill in your pillow, we'll hook you right up!), she is also Eco-friendly and a firm advocate of green living (no really, just look at her!). She is a mighty woman who is firmly rooted in the idea of getting down and dirty when the time comes (get it?), and most of all she provides a sense of comfort in an almost enigmatic way – like the grandmother who keeps on fighting.
Once we had left her out in the cold and when we thought she was on the edge of death we took her in and covered her in organic CozyPure blankets and showered her with love and encouragement. With nothing but her browning buds and her wits left, she pulled through and proved to us all that even in our darkest moments if there is a will to fight on there is a way. She also showed us not to mess with her again and claimed her place in the household as a true heroine of fate and standing over six foot four feet tall she has risen to the occasion of providing warmth and comfort more than once.
So happy birthday Agatha and congratulations on making it thus far with us, you are a real trooper and even on our dark days you cheer us up with your vivid leaves of green and branches of gold. You keep our chins up, reminding us that the sun will come out tomorrow – and you should know, because without it you would shrivel up.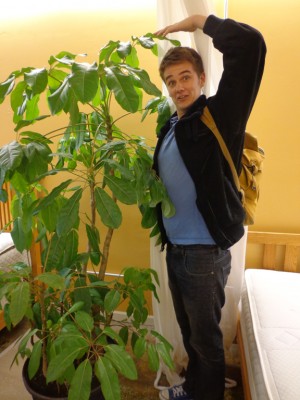 Sincerely,
The OCZ family!
---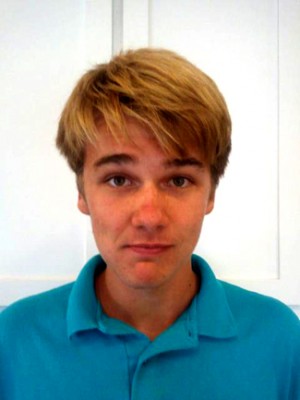 Eric is currently a student and part-time team member for Norfolk, VA based business Organic Comfort Zone, manufacturers of CozyPure organic bedding and mattress. For more information visit organiccomfortzone.com or cozypure.com or call 757.480.8500.