It takes dedication, perseverance, and above all, sacrifice in order to be the best and healthiest person that you can be. In the same way that it depends just as much as what you put on your plate in staying healthy and how much workout time that you clock in each day, there are other contributing factors such as sleep and stress relief can also have a large impact on your health. Never forget that being yourself is what drives your world and that the deeper you dig inside of yourself the more that you will find you are capable of.
To be healthy you must not only feel it in your own body, but also in your mind. Without confidence in yourself, and determination in what you are doing, the harder that it will be to become the healthiest that you can. Trying new and exciting things is a great way to keep you on your toes and an even better way to find out all that you are made of. Sometimes there is just nothing better than that adrenaline rush that you get the first time that you jump off of a cliff and into the water below, that spike in your blood pressure that jolts yours steady, beating heart into a whole new life cycle. Moving in for that kiss or finally letting someone with a strong impression on your life know exactly how you really feel – whether they be a good influence or a bad influence, the best thing to do sometimes is to get it off of your chest. You'll realize that the more that you do this, the more that you let yourself go and stop caring what the world thinks, the freer that you will become. The happier your mind will be, and the healthier your entire being will become.
Stay active. I know you've heard it a million times, but getting off of your butt and actually moving is a great idea. Movement at any time of the day is really great, but a decent walk after a big meal or a fatty meal is ideal. This helps with the digestive process as well as speeding up one's metabolism. A great way to blast fat, though, is to shoot for a High Intensity Interval Workout. These workouts, in which you go as hard as you can for thirty seconds to a minutes, and then rest for the same amount of time is excellent in boosting one's metabolism and shredding fat quickly. Remember not to give up just because you do not notice results immediately (if results are what you are looking for ) because all of the best things in life are worth sweating for.
Remembering to not only keep up with your fitness but to also track what goes inside of you is also a big part of maintaining health. Beefing up on fruits and vegetables has been burned into the minds of children all over the world, and yet these are the things that so many of us hate. I remember myself despising spinach in my youthful years, but that was because I despised steamed spinach. I had never been introduced to the spinach salad until my late tweenhood, and thus never knew what I was missing. It was like eating a salad with lettuce, only healthier. Don't forget to introduce yourself and those around you to new recipes as much as you can. You will never know what kinds of foods you might love or hate until you actually try them, and even then, you might never know until you try it multiple times cooked different ways.
Drink plenty of fluids, and by that I mean water. Eliminating sodas and other sugary drinks from your diet will help reduce the risk of heart disease dramatically and can also have a slimming affect on the tummy. Drinking a bottle of water or two before any meal can significantly decrease the amount of calories consumed in one sitting due the the filling effect that the water can have on a person's stomach. This is not to say that every small choice must be weighed drastically each time that they must be made. If you are going to a bar then of coarse you aren't going to drink bottles upon bottles of water, but it also doesn't imply that you must consume baskets upon baskets of cheese fries. Everything is good in moderation, including those sugary drinks and those beers and margaritas that you love to enjoy on the beach. These things only become a problem when a person becomes dependent upon them.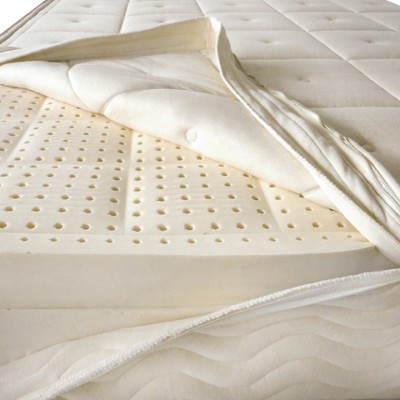 Lastly you want to assure that you are not only getting the best sleep possible, but that you are sleeping in the best environment possible. This means turning down the lights, turning down the Nirvana, and creating a peaceful place that you can associate with rest, and comfort. A great way to assure that you are getting the healthiest sleep imaginable is by assuring that you are getting the greenest sleep possible. It's hard enough to fall asleep with all the bustling and buzzing of today's society, but adding in a toxic waste bin underneath your head at night is the worst part of it all. With all the chemicals pumped into our bedding these days it is hard to know which bed is worse for you. So why not choose which one is the best! Choose natural latex and enjoy the sleep of the Gods because you deserve it and your health can depend on it.
---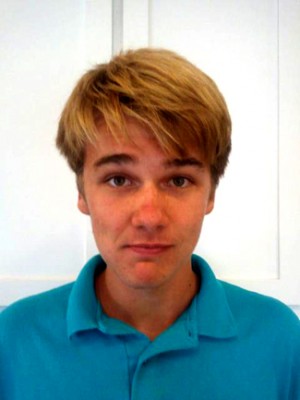 Eric is currently a student and part-time team member for Norfolk, VA based business Organic Comfort Zone, manufacturers of CozyPure organic bedding and mattress. For more information visit organiccomfortzone.com or cozypure.com or call 757.480.8500.