When trying to determine whether you would like to buy a bedspread or a comforter, it might be a good decision to leave style out of the question. If you don't like how a comforter looks compared to a bedspread, choose a duvet cover that you can slip over the comforter so that you can enjoy how it looks and how it feels. Bedspreads can end up being scratchy and uncomfortable, and typically do not provide the same kind of insulation as a comforter will.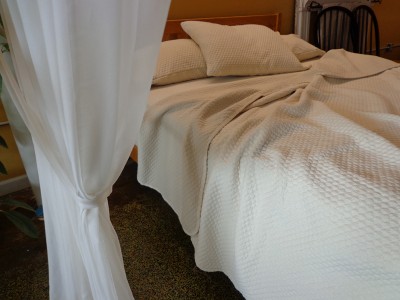 Also, just because you live in a warmer climate, this does not mean that a comforter is not a worthy asset – after all, we never know when the next ice age could happen… Anyways, wool comforters tend to breathe with ones body, allowing for you to enjoy your rest in no matter what climate you are in. Sure, if its 100 degrees and unimaginably humid and your air conditioning just HAD to break that night, a wool comfortable might not be the best idea. But there is no harm in having a comforter handy for those chilly nights. The best part about natural wool comforters made with organic cotton is that they aren't scratchy or uncomfortable on one's skin. You can sleep in the nude and it will still be oh-so soft on you. Personally, I myself still use my comforter in the hot summer months, but hey, that could be just me!
Some people worry about their blankets not being able to cover their entire mattress and then some. Some people want their bedspread or comforter to flow all the way down to the floor. I wonder why people want this, though. When your sheets and such touch the floor they most likely will pick up dust and other debris from your floor. Nobody should want to sleep in a mess of dust and dirt, this is the twenty-first century. And again, if it comes back to being a style thing, why not purchase a bed skirt. That way you can use the bed skirt to cover up whatever ungodly mess that you might be trying to hide underneath of your mattress, while also being able to use whatever blanket that you choose, no matter what length it may be.
In conclusion, bedspreads typically are strictly for the use of aesthetics; however, some people do enjoy the use of these items as blankets. There are other options, though, if you definitely DO NOT want to purchase a comforter. Sheets and other various cotton and sateen blankets can be made to fit your style. Typically, sheets won't have a person suffering through the night in a hot sweat no matter how hot it is and they provide that layer of safety that some people need to feel in order to fall asleep. If you're still sweating through the night perhaps you need to see a specialist.
---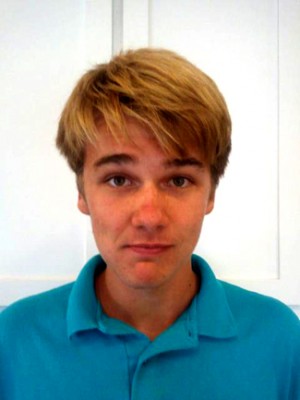 Eric is currently a student and part-time team member for Norfolk, VA based business Organic Comfort Zone, manufacturers of CozyPure organic bedding and mattress. For more information visit organiccomfortzone.com or cozypure.com or call 757.480.8500.