Before buying your next mattress you must keep some very important things in mind on your search. First of all, you have to wonder whether or not you are going to want – or need – to buy a new mattress, once again, within the next ten years. If the answer is yes, and you think that buying a mattress every ten years is a good idea, then you have been sleeping on the wrong mattress' for far too long. If your bed starts to wear down within a couple of years, overcome by dust-mites and destroyed by time and erosion, then you are either a.) having TOO much fun on your mattress, or b.) your mattress plain sucks. Durability is a sure sign of whether or not you have succeeded in purchasing a quality bed – or anything for that matter, and lets face it, they just aren't making things these days like they used to. In fact, many mattress' these days are made so that they can break down in only a matter of years, and therefore the company can sell more product once the customer once again goes into the market.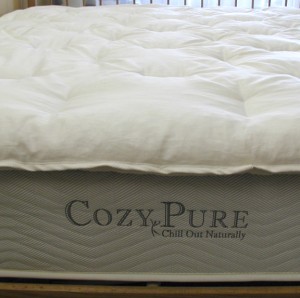 Believe me when I say that a mattress is not a product that you want to be looking for the cheapest version of. The thing about your bed is, that whether you like it or not, you are going to be spending up to one third of your entire life on it with your face pressed against the pillow, with your body matted to the cushion, so you are going to want to invest in something that is, I don't know, worth the investment… Try looking for key words such as "quality" versus "cheap" and "organic" over "synthetic". The reason you want to buy the best quality product is, of course, in case you didn't see the word the first couple of times that I used it, because of the QUALITY! You don't want to spend money on something that is going to break down because then you'll just be spending money on money trying to find a product to replace it, so why not just bite the bullet and buy something that will last for years the first time around. Also, spending money on petroleum based products just sounds icky, especially in the case of your bedding which your face is pressed up on all night and your lungs inhaling the fibers around you.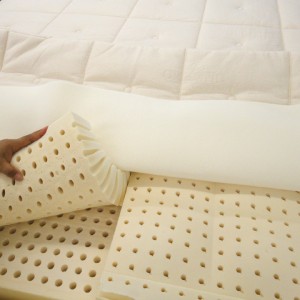 There are many different mattress' to choose from, and in those mattress' there are many things that you yourself can do in order to make it fit your own needs. You can order a triple layered mattress or you can order a core, its your choice. Ordering a mattress with more layers gives you the option to remove them if necessary, and ordering a core foundation gives you the option to order pieces to place on top of your mattress. Its good to keep your options open, on the bed, off the bed, in the bed, its always good to have options no matter which way you might spin it. "Zoning works by providing more density (firmness) where you need it most (center of the bed). We created lateral zones which are symmetrical so the head and foot are the same, and the shoulder and lower-leg zones are the same, with the large middle section in the center third of the mattress acting as the most expansive zone. This allows easy rotation of your mattress keeping the more critical zones in-tact (shoulder area and mid-section)."
A flame retardant mattress is a good mattress. Nowadays mattress' must be manufactured to meet federal guidelines, which ensure that one's mattress won't, you know, burst into flames at any given moment (not that mattress' are particularly known to spontaneously com bust or anything, but there is always the odd cigarette fire and what not.) Many people resort to meeting these guidelines by adding more chemicals to cancel out the other chemicals that will aid in igniting the fire. A popular method among natural latex bedding that is used to combat flames is the use of wool batting either in the latex itself or in the mattress casing. Also, the great thing about the use of organic cottons and wools in one's bedding is that these components are good for wicking away moisture, which you might find will keep you from waking up in a puddle of your own sweat at night. These materials also enable air flow, unlike synthetic fibers they 'breathe' with your body.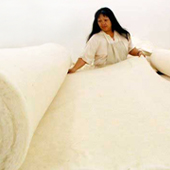 ---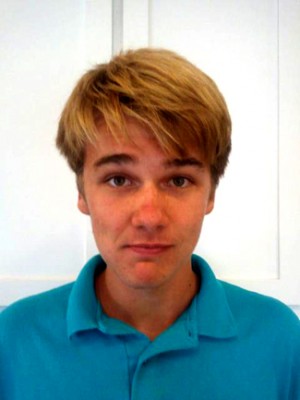 Eric is currently a student and part-time team member for Norfolk, VA based business Organic Comfort Zone, manufacturers of CozyPure organic bedding and mattress. For more information visit organiccomfortzone.com or cozypure.com or call 757.480.8500.